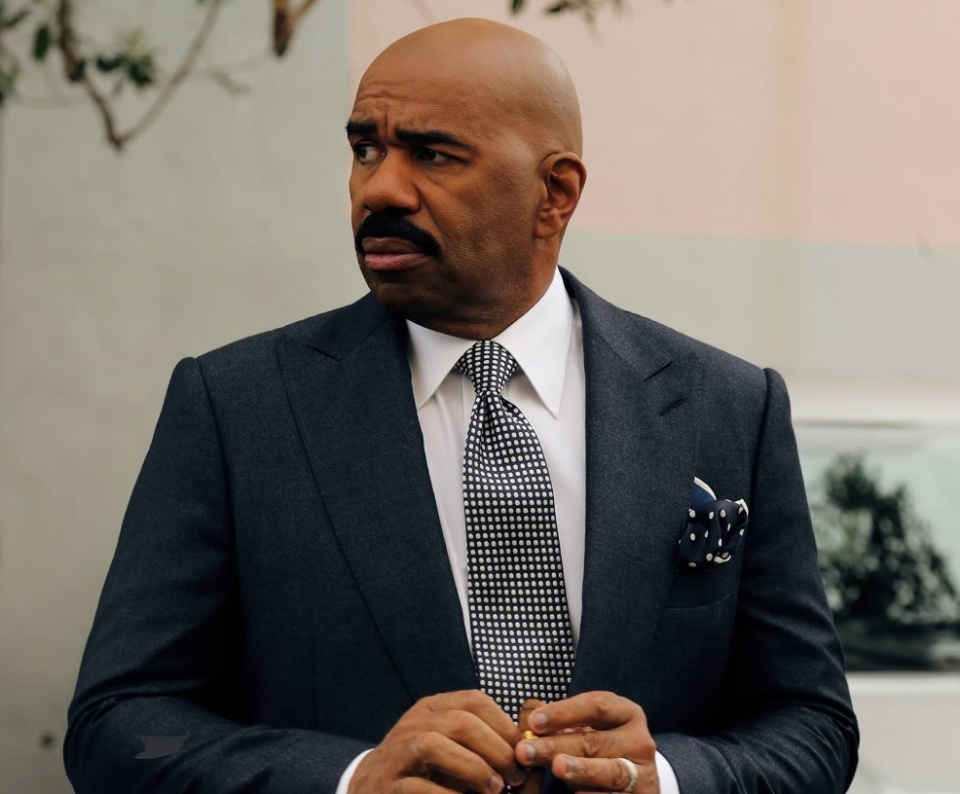 More than 10 years after comedian Steve Harvey divorced his second wife, Mary Vaughn, he is now being sued by her for mental anguish. The unusual lawsuit demands $60M from Harvey due to emotional and physical trauma after "losing her son, businesses and the joy of having a Mother's Day."
Among the allegations leveled by Vaughn are child endangerment, torture, conspiracy against rights, kidnapping, murder, breach of contract and intentional infliction of emotional distress. The lawsuit was filed not by a lawyer but by a civil rights activist on behalf of Vaughn. The divorce of the pair was finalized 12 years ago and Vaughn received three homes in a property settlement and also $40K each month through March 2009, as well as an additional $1.5M. The divorce was bitter with accusations that Harvey carried on an extramarital affair with his current wife Marjorie Harvey while married to Vaughn.
In 2013, Vaughn claimed that Harvey beat their son with a belt and a wooden fraternity paddle that caused bruising and left the child with problems urinating for several days. Police took pictures of the child's injuries and the case was referred to the Texas Department of Family and Protective Services. The case was investigated and closed with no charges filed against Harvey or a change in custody.
That same year, Vaughn was charged with contempt of court and served jail time for allegedly violating a court order directing her to not speak publicly about the divorce proceedings that the former couple had been going through.  Earlier this year, Vaughn repeated her accusations against Harvey who has reportedly denied the allegations.
Harvey and Vaughn were married for 16 years during the height of his career until their divorce in 2005 and have been involved in various civil proceedings regarding the custody of their son ever since. Harvey married his current wife Marjorie in June 2007. There has been no response from representatives of Harvey regarding the new lawsuit.