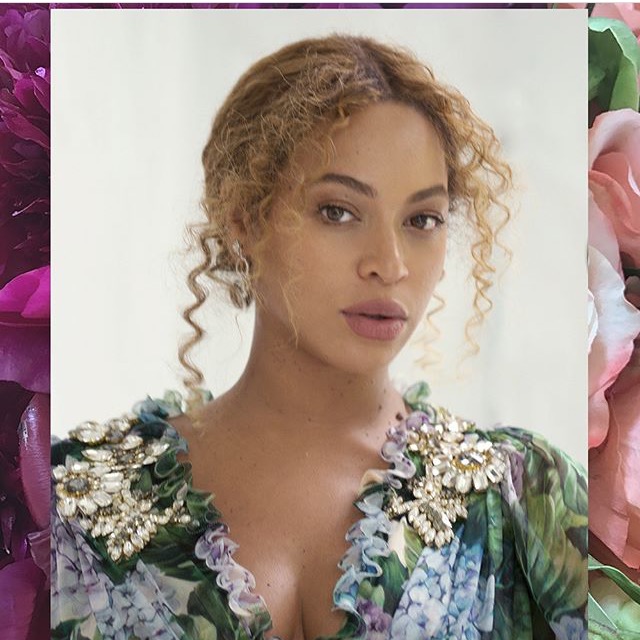 Beyoncé celebrates the pending arrival of her twins with close family and friends.
On Saturday, May 20, the singer, along with her A-list crew, got gussied up for an epic baby shower, a.k.a. the "Carter Push Party."
According to one insider, guests including Tina Knowles, Serena Williams, La La Anthony, Vanessa Bayer and jeweler-to-the-stars Lorraine Schwartz arrived at a private residence in Beverly Hills around 2 p.m. in limos, "E! News" reports.
Destiny's Child alums Kelly Rowland and Michelle Williams also attended, according to a brief Instagram video posted by mama Knowles.
According to the insider, "The party was very family friendly with Blue Ivy and lots of her friends running around the grounds of the estate. There was a huge tent erected on the property where most of the shower took place. The decor was African themed and very colorful with lounge seating areas, floor pillows and rugs on the floor."
"The tables had lanterns, wooden elephants and pink and white roses for centerpieces. There was also a henna tattoo artist and African dancers and drummers walking around. A huge soul food buffet was served for a late lunch," the source added.
Meanwhile, the mom-to-be was spotted sashaying about with her bare belly embellished with Henna, a sarong wrapped around her waist and a scarf tied around her forehead, the insider continued.
In addition to a soul food buffet, children were entertained outside with a pool party, rafts, and a tasty lemonade bar.
Not to our surprise, Knowles-Lawson captured a few moments for the 'Gram, including the above clip where attendees loudly wished the "Formation" singer a "Happy Carter Push Party!"
Elsewhere in the world, Mathew Knowles revealed what's been on everyone's mind. When is Beyoncé due? When asked by TMZ cameras whether the queen of pop is due in more of less than two weeks from now, he replied, "I'd say more than two weeks from now." While it's not an exact date, the Bey Hive can breathe easy, for now.
As previously reported, on February 1, the songstress, 35, announced she's pregnant with twins via Instagram.
"We would like to share our love and happiness. We have been blessed two times over. We are incredibly grateful that our family will be growing by two, and we thank you for your well wishes. – The Carters," she wrote.
What a vibrant get-together. Are you feeling it? Sound off in the comment section below.