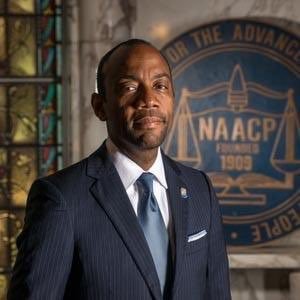 Roland Martin recently interviewed NAACP Board of Directors chair Leon Russell and former president of NAACP–Minneapolis Nekima Levy-Pounds about the organization's decision to not renew the contract of current president Cornell W. Brooks. Brooks, who has been in office for three years, claims that he was surprised by the decision – though contacts in the organization say he has known about this for some time. The organization claims that this decision is part of a larger change in direction focused on finding more ways to stay engaged in fighting today's political and civic issues.
Russell said, "There were places where Cornell brought great leadership. The question is, what do you do after you have raised the issue? How do you bring some solution to bear on the problems that are identified? If you [hold a] sit-in in the chairman of the judiciary committee's office, then across the nation shouldn't there have been other sit-ins in other members of the committee's offices to emphasize that you needed them to look at the policy that was being debated? What we recognize is that we have leaders across the country that are going to propel the movement. We have our leadership – it's in place and we think we can continue this fight. But we want to look forwards and not backwards."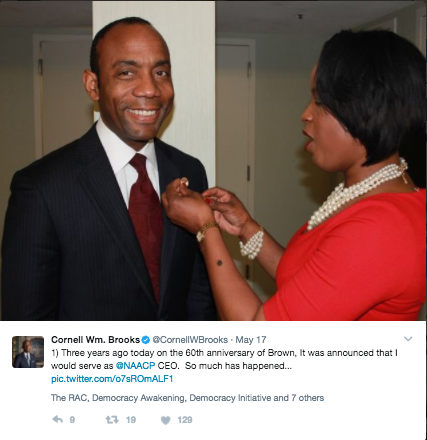 Levy-Pounds adds, "I always felt that working with him and seeing his leadership style, that he was caught in between two worlds – the old guard and the old way of doing things versus what we're seeing from new-school leadership…and I don't know if he was able to make the transition fast enough. I see the adversity that the organization is encountering as an opportunity. You want a leader that can move you towards action at the national level, down to the local chapters."
The following video is courtesy TV One/News One Now.