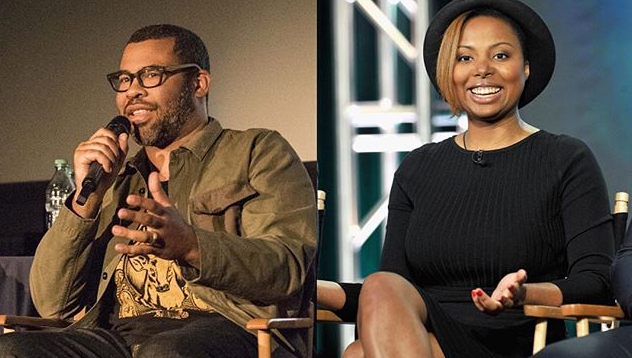 Hollywood is now clamoring for Jordan Peele's explosive brand of horror.
The writer and director of the critically acclaimed blockbuster film Get Out will be the executive producer behind "Lovecraft Country," a Jim Crow-era drama series based on a Matt Ruff novel about a 1950s road trip through the Deep South.
'Lovecraft Country' is more of a social thriller/horror/sci fi/ based on Matt Ruff's book; the amazing @MishaGreen will helm the show! https://t.co/xGuRpVj8Gj

— Jordan Peele (@JordanPeele) May 16, 2017
Ruff outlines his 2016 novel like this:
Chicago, 1954. When his father goes missing, twenty-two-year-old Army veteran Atticus Turner embarks on a road trip to New England to find him, accompanied by his uncle George — publisher of The Safe Negro Travel Guide—and his childhood friend Letitia. On their journey to the manor of Samuel Braithwhite — heir to the estate that owned one of Atticus's ancestors — they encounter both the mundane terrors of white America and malevolent spirits that seem straight out of the weird tales George devours.
Superstar filmmaker J.J. Abrams has agreed to come on as one of the show's executive producers. Misha Green, creator of the popular WGN series "Underground," will direct the shows.
"When I first read 'Lovecraft Country' I knew it had the potential to be unlike anything else on television," Green said in a statement provided to Deadline.
"Jordan, JJ, Bad Robot, Warner Bros and HBO are all in the business of pushing the limits when it comes to storytelling, and I am beyond thrilled to be working with them on this project," Green continued.
Listen. No words 4 how excited I am to tell genre stories where the black folks don't die first.?& with @JordanPeele 2! ??#LoveCraftCountry https://t.co/THojfGl3uG

— Misha Green (@MishaGreen) May 16, 2017