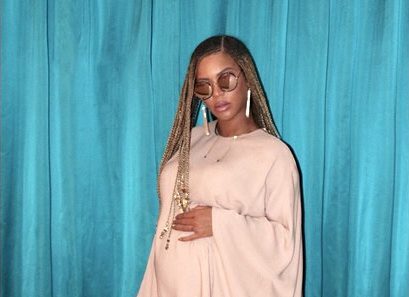 Tina Knowles reveals that daughter Beyoncé is "ready to see her babies."
Earlier this week, the Knowles family matriarch, along with her husband, Richard Lawson, hit up the Michael Jackson: Searching for Neverland premiere, where she gave the scoop on the superstar's pregnancy, including her star-studded baby shower.
"It was excellent, I had so much fun," Knowles told "ET's" Kevin Frazier of the stylish occasion, which brought out guests like Serena Williams, Kelly Rowland, La La Anthony and Michelle Williams. "I think a lot came from me but also, just like the shower, that's her vision and I just help make is come alive, you know … but all of my girls just have such great style and I'm just so proud."
"I'm sure they got a little bit from their mama, you know," she continued.
Knowing that everyone is eagerly awaiting the birth of the Carter twins, Knowles also revealed Bey is more than ready to pop. "She's doing great, she's just ready to — you know, she's ready to see her babies," she explained.
Meanwhile, Knowles previously admitted she "can't wait" for Beyoncé, who already has a five-year-old daughter, Blue Ivy, with her hubby Jay Z, to give birth and so she can become a grandmother once again.
She said, "I'm so excited. I can't wait … [Beyoncé and Jay Z are] incredible parents. [Solange] is a really good mom. Really patient and kind."
She added, "My biggest lesson was teaching them that what is on the inside counts more than what's on the outside.
"I see her passing it on, and it makes me really proud because that was my biggest lesson."
Though Knowles doesn't know the gender of her unborn grandchildren, she revealed, "I would be happy with whatever God gives me. It's the biggest blessing. I'm so excited!"
As previously reported, on February 1, the songstress, 35, announced she's expecting twins.
"We would like to share our love and happiness. We have been blessed two times over. We are incredibly grateful that our family will be growing by two, and we thank you for your well wishes. – The Carters," she wrote via Instagram.