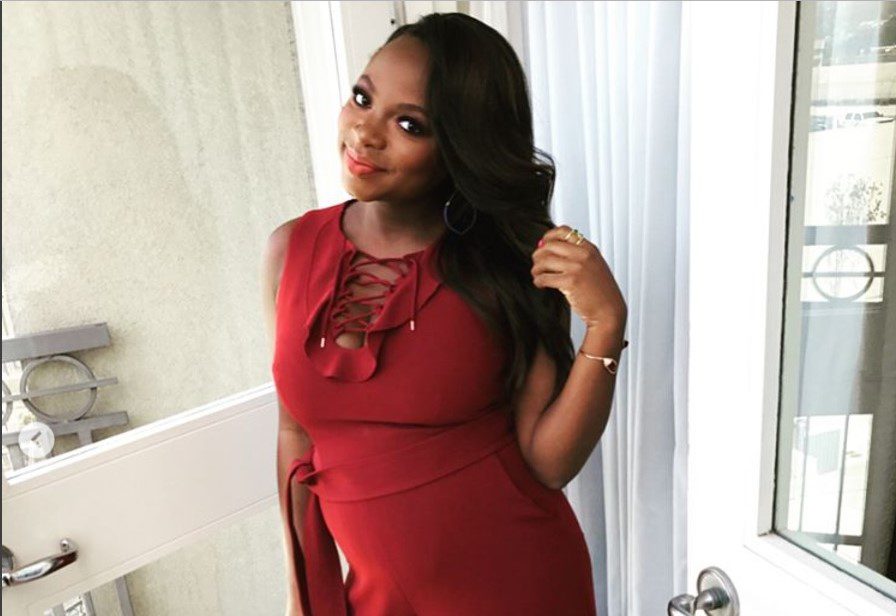 This week, fans of the former girl group 3LW finally got a bit of the happy ending they were looking for with the group when former bandmates Naturi Naughton and Adrienne Bailon finally appeared on TV together for the first time in years and explained that the group's dramatic demise and their very public beef were now over and that they had finally made peace with each other.
The reunion happened when Naughton appeared on "The Real" this week and Bailon apologized for playing a role in Naughton being forced out of their girl group more than a decade ago.
"See, years ago. And we sat down and we talked everything out. And I was able to apologize to you if ever, you know, there was a lot that went on in that time that now looking back it's like we were so young and it was crazy. And that I genuinely from the bottom of my heart never meant any harm towards you," Bailon said.
Naughton replied, " Yeah, no. It was… it was crazy 'cause when you know, going through what I went through with the group, it wasn't easy, it was a hard time. And everything with being a teenager and being criticized, I went through a time, where I didn't really think I could make it. And I appreciate your apology because it's just humility. And at it the end of the day, we have to love and support each other."
Well, although many fans were happy to see these two girls had moved on with their lives and careers, one person who wasn't happy about their reunion was their former manager, Tse Williams, who is also the sister of third member of 3LW, Kiely Williams.
Williams jumped on Twitter after the reunion aired and proceeded to blast both Bailon and Naughton, claiming that they were lying on camera.
"@AdrienneBailon and @naturinaughton The truth will set you free but I guess you'll always have 'alternative facts,'" Williams wrote before adding,"@AdrienneBailon and @naturinaughton Lucky 4 you that Kiely Williams is not a petty b**ch and not spreading all your dirt. #fakeformerfriends"
Williams continued writing that it was ridiculous that Bailon and Naughton were claiming that the Williams family treated them negatively.
"So let me get this str8t, @AdrienneBailon cont'd to be managed by me for 4 yrs after @naturinaughton left 3LW becuz she was afraid? Please!," she wrote. "@MissOLady All will be revealed in due time. Drip Drip Drip. I'm a business person. Why would a force a girl out with an LP about 2 drop?"
Williams then decided to take personal shots at Naughton.
"@naturinaughton Since you wanna talk, let's start with your father, his legal problems and why Kiely and @AdrienneBailon did not (cont)," she wrote. "@naturinaughton felt uncomfortable around him. You shouldn't have come for us all these years."
Williams took even more vicious jabs at Bailon.
"@AdrienneBailon Moved to LA with me in 2005 (without Kiely) becuz she was afraid of me? Please! @AdrienneBailon Should start talking about 'cousin' Aaron and that big lie? #howthebeefgotstartedwith3LW," Williams wrote, before adding this juicy claim. "You know why @the Cheetah Girls ended? NAKED PICTURES of @AdrienneBailon and Disney wasn't having any of that."
Williams took things even further by claiming Houghton was promiscuous and used her former boyfriend Rob Kardashian.
"Should we start talking about sleeping with a married man, for YEARS behind everyone's back. And poor @robkardashian never saw it coming. She schemed on him then chewed him up and spit him out and I'm not talking about Blac Chyna," Williams wrote before tweeting "Kanye?" hinting that Houghton slept with the famous rapper, as well.
Well, that was shocking spilled tea. What do you think of Williams' accusations? Let us know in the comments.