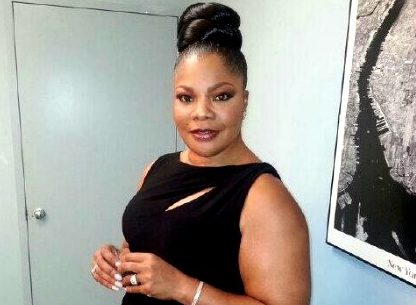 Mo'Nique produced a podcast to announce that movie magnate Tyler Perry called her from the Bahamas after he watched the video where she made her "s— my d—" comment at him, Lee Daniels and Oprah Winfrey. The acerbic and acid-tongued comedian believes the trio of Hollywood influencers have black-balled her in the industry.
Mo'Nique claims that Perry apologized to her and that he understands her pain. However, Perry is not going speak publicly about their fractured relationship, she says, because he has a movie about to hit the theaters and it's "too hot" to engage in the topic.
Mo'Nique goes on to claim that Perry did admit that the entire situation is convoluted but he's unwilling to speak for Oprah or Lee Daniels, but he takes full responsibility for his actions and the things that he allegedly did to hurt Mo'Nique's career. Again, this is according to Mo'Nique.
During the hour-long podcast, it is clear that Mo'Nique's pain is authentic and she believes her career should have advanced well beyond where it is now after winning an Academy Award for Best Supporting Actress for her portrayal of a deranged mother in Precious.
However, many people, including the hosts of "The Real," question why Mo'Nique would go off on a profanity-laced rant against Perry, Daniels and Winfrey — as if the vulgar methodology would help her case. While it's commendable that she stood up for herself and other women, who she says are mistreated in Hollywood, going off on a tirade may not better the situation.
Mo'Nique and her husband, Sydney Hicks, even mentioned Gabourney Sidibe and how Lee Daniels had her walking red carpets without her hair and makeup done. Mo'Nique said she spoke up for Sidibe so that she wouldn't be on the carpet "looking like Precious."
If Mo'Nique is trying to find a resolution to her situation and get her career jump-started, spitting venom at powerful people may not be the right way to go about it.
Check out the podcast below in its entirety.
https://www.youtube.com/watch?v=Jb6N7aw61z8
(Source: YouTube/Mo'Nique)