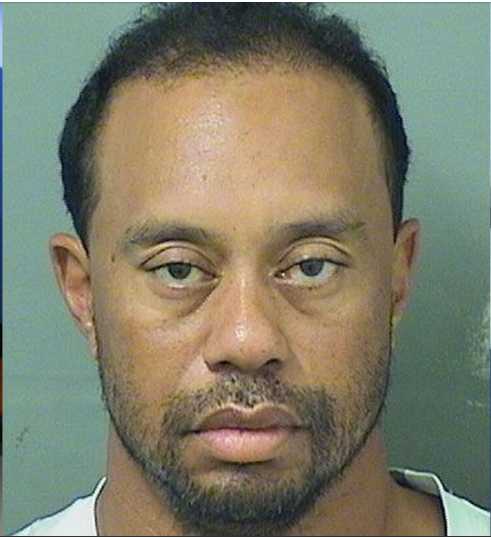 The recent DUI arrest of champion golfer Tiger Woods has shocked many. Woods was arrested early Monday morning when he was discovered asleep at the wheel of his $220K Mercedes-Benz by police not far from his home in Jupiter, Florida.
According to a probable cause affidavit, Wood's was confused and his speech was slurred, which caused officers to initially believe he was drunk. However, when given a breathalyzer test, he blew .000 two times, which proved he was not drunk. Police then had him perform a field sobriety test that included walking in a straight line and observation of body motor functions and he failed. He was booked into the local jail and later released.
Multiple media outlet are reporting that Woods admitted that he was on four prescription medications: Soloxer, Vicodin, Torix and Viox. However, other than Vicodin, there is no description of the other drugs available, according to a CVS pharmacist who asked to remain anonymous. Vicodin contains a combination of acetaminophen and hydrocodone and is considered to be an opioid pain medication.
Woods released the following statement: "I understand the severity of what I did and I take full responsibility for my actions. I want the public to know that alcohol was not involved. What happened was an unexpected reaction to prescribed medications. I didn't realize the mix of medications had affected me so strongly."
Woods will have a court appearance on July 5, 2017, to answer for the charges against him and could face a fine, jail time and a six-month suspension of his license. Police have stated that the golfer was cooperative with police at the time of his arrest.