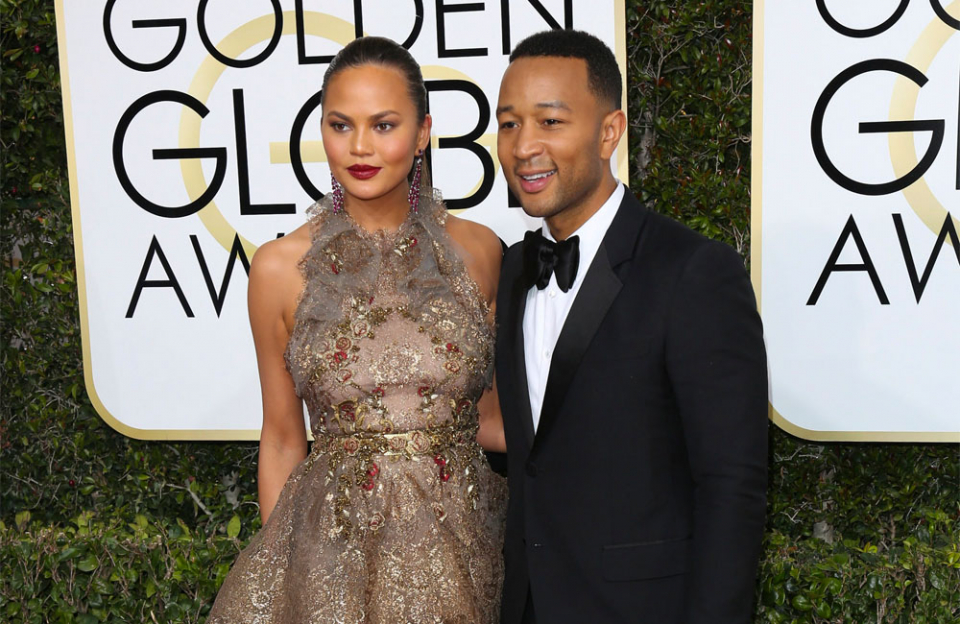 Chrissy Teigen is cooking for John Legend on his U.S. tour.
The Sports Illustrated model is desperate to finish the recipes for her upcoming cookbook and has been preparing food in every spare second she has whilst she joins her husband on his string of dates across the U.S.
She told People magazine, "I'm trying to finish the cookbook and I need a kitchen! I want to tweet like, 'Anyone here in Clearwater have a kitchen I can use?' I have to finish this book!"
The 31-year-old recently revealed her 13-month-old daughter Luna won't eat the food she cooks.
"If I try to steam green beans or puree them, she will not eat that. She loves my mom's scalloped potatoes, she loves real food, but she will not eat my own food, which kind of breaks my heart. I take it personally," she said.
Meanwhile, Legend previously revealed he and Chrissy have their "challenges" just like any other couple.
"My wife just wrote very candidly about what she went through with postpartum depression and dealing with the aftermath of having a child. We're very happy in our relationship and very happy to be parents, but, like everybody, we're human and we have challenges. No one should think that our lives are perfect," he shared.
And Teigen doesn't understand why people think she and Legend have "relationship goals."
Asked how she feels when people constantly say she and John represent "relationship goals" on Twitter and Instagram, she said: "I do think it's kind of silly. I love being that way, because I love people looking up to somebody who has a relationship that's enviable, of course. But also, the things they say it for are so stupid, like, we'll be eating a burrito and someone will be like, 'Relationship goals!' and I'm like, 'Go get a burrito? Just eat a burrito!'
"We should definitely have higher standards of relationship goals, but at the same time we're very happy to be people's relationship goals."