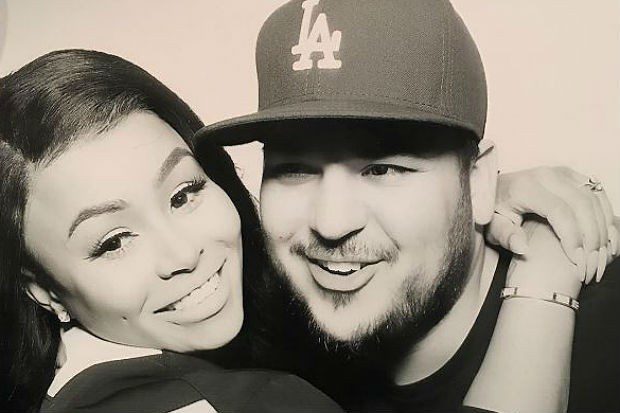 It appears that Rob Kardashian and Blac Chyna are on the mend.
In a touching tribute shared via Instagram on Tuesday, May 30, the reality star shared a throwback photo of his former fiancée, along with a brief yet heartfelt caption, honoring the mother of his child.
.
https://www.instagram.com/p/BUu5eAlBZZk/?taken-by=robkardashian
In an equally adorable follow-up post, the "Keeping Up With the Kardashians" alum showcased Chyna's fun-loving side, sporting a pair of SpongeBob Squarepants boxers while biting her bottom lip. According to Kardashian, Chyna is a young 14-years-old in the snap.
https://www.instagram.com/p/BUu7MsuBfeE/?taken-by=robkardashian
Over the Mother's Day weekend, Kardashian shared a video collage featuring various moments from Chyna's pregnancy and after childbirth.
https://www.instagram.com/p/BUGIrONhgoh/?taken-by=robkardashian
As previously reported, it's been quite a roller-coaster ride for the pair, who first split in March 2016. If you followed "Rob & Chyna" you know far too well that they experienced their fair share of ups and downs, beginning with announcing their coupledom last January.
In April 2016, shortly after their debut, Kardashian dropped a bomb on fans when he proposed to Chyna, 29. Just one month later, the lovebirds revealed they were expecting their first child together. In November, the two welcomed another heir to the Kardashian dynasty, daughter Dream Renée.
Following a year of scandalous claims, including abuse (on Chyna's part) as well as a paternity test (all which was documented on their E! reality series) an epic blowout before the Christmas holiday proved to be the last straw. "They split a while ago. The wedding plans are off," a source close to Kardashian told PEOPLE. "They are both trying to be mature about it. It was less dramatic this time."
While, we can't seem to keep up with the pair, we certainly hope they continue to work together on amicable terms, for the sake of their baby girl.