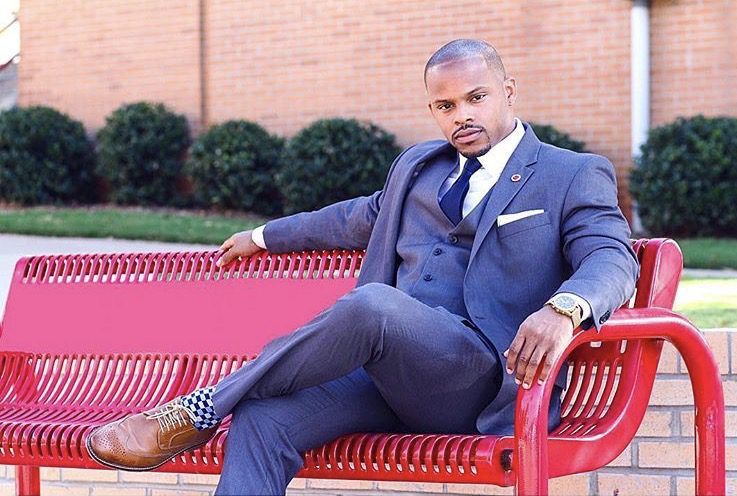 An emerging entrepreneur, Matthew Harper has created an agency dedicated to creating social experiences where professionals can expand their network on both a personal and professional level. Since graduating from Morehouse College with a degree in philosophy and a double minor in journalism and business administration, Harper has dedicated all of his time to developing the Esquire Branding Agency.
Having previously served as the social chair for the Atlanta Emerging 100, a group of young professional high-achieving African American men, Harper currently sits on the board for the current term of the organization. Through the years, Harper has encouraged hundreds of young professionals. While he is just getting started, Harper is off to a great start with his new agency and involvement in the Black community.
Harper explained to rolling out how he developed his business and what keeps it thriving.
What inspires you to show up at work every day?
I'm inspired to show up to work every day because I'm cognizant of the positive impact I can make in my community. Ostensibly speaking, I feel I was placed on this Earth to bring people together, from all walks of life, for a desired result: whether that is to meet other entrepreneurs, gain best practices on the proverbial 9-to-5 or simply be surrounded by other young professionals and have a good social experience.
When and how did the vision hit you to start your business?
The vision started with my business immediately after I graduated from Morehouse College in 2013. At the time, there wasn't a flagship social, where young professionals could come together and a have a good time on a consistent basis. In addition, the Esquire Brand is a lifestyle, the ideology behind the business can't be boxed into one category; there is a focus on fashion, fitness, art, music, philanthropy, etc. I saw a unique path that had been less traveled, and I aspired to create my own lane as a result.
What other industries did you work in before this? Do you think that experience helps in your current business?
I've worked as an account manager (sales) for Coca-Cola, a consultant for Cox Automotive and an account executive (sales) for AT&T. I've gained an invaluable amount of experience from each of these companies. Coca-Cola was my first job out of undergrad; I learned business from an operational standpoint there — example: the flow of business — procuring ingredients to make Coca-Cola, plastic for the bottles, liquid for the product, transporting said items, creating it [on] an assembly line and delivering the finished product to their bottling unit to be distributed to customers. I became more aware of how to run a business and the costs associated [with] it; I was also introduced to cost of goods sold and leveraging profit margins in stores to hit sales goals. During my tenure at Cox Automotive, I sharpened my interpersonal skills, meeting people where they are figuratively, and being a chameleon to adapt to various personalities in the workforce. This, in my opinion, is my most valued skill attained in the workforce; it's easier to get a sale when people like you — similar to some philosophies in the 48 Laws of Power. AT&T exposed me to the necessity of being immersed in the ever-changing, ever-evolving industry of technology.
Describe the voice of success that you hear in your head.
The voice of success in my head keeps me up at night; I really have difficulty going to sleep because my thoughts and ambition keep me awake. I made a decision to quit my job two years out of college because I wanted to start my own business. I wanted to walk to the beat of my own drum and I saw an opportunity to create something the city had never seen. I was making Fortune 500 companies millions of dollars and only receiving a fraction of the loot. I wasn't satisfied with that — I'd rather take the chance on myself, while I still could — with no kids, no wife, and mortgage, to build my own dreams [and] create a legacy I can leave for my family, for my community. And if I failed, I'd have the rest of my life to build somebody else's dream. But I think I'm headed in the right direction, I'm speaking to you guys. I've always felt like I was different. Special. A million dollars was never enough. I want to buy my mom a couple houses in a few different countries.
If you could change one thing about yourself, what would it be?
If I could change one thing about myself it would be [my] expectations. I hold myself to such a high standard, damn near perfection that I'm too hard on myself — sometimes, to the point that I don't celebrate the small wins. I have to remind myself that singles win championships. I need to stop and smell the roses of my success, and not get so caught up in what I haven't accomplished yet. I believe this is my greatest strength and weakness.