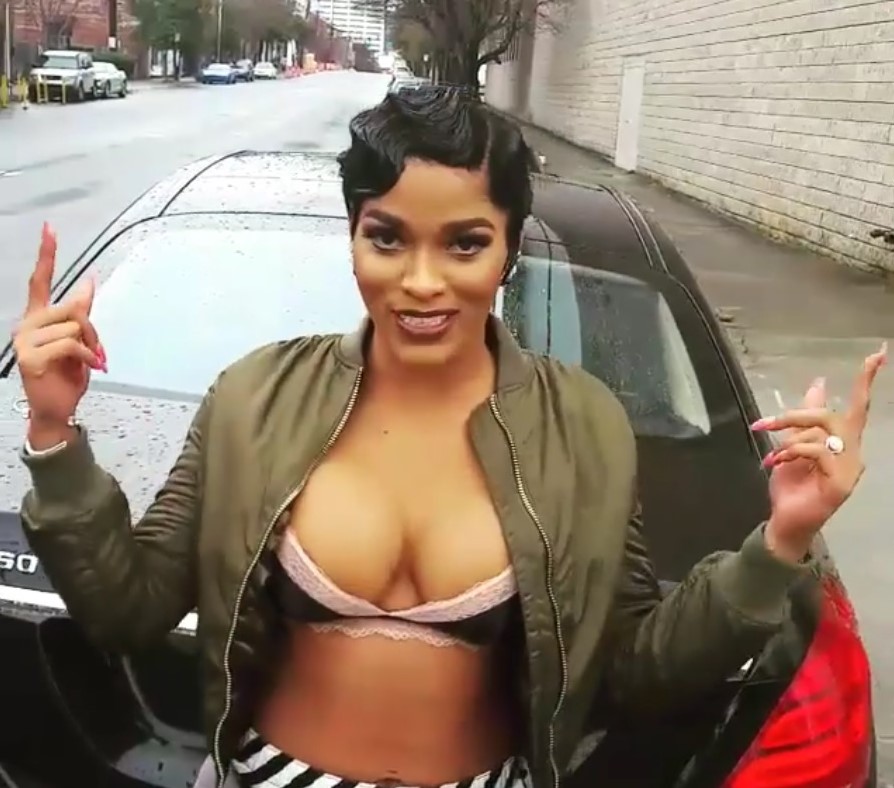 Apparently, providing the necessary amount of entertainment on the ratings juggernaut "Love & Hip Hop Atlanta" has taken too much of a toll on some of its cast members. Another major star has suddenly announced they are quitting the hit VH1 show.
Joseline Hernandez, the self-proclaimed "Puerto Rican Princess," has decided her paycheck is woefully insufficient to offset all the drama she goes through and emotional damage she has incurred throughout the years.
Moreover, the immensely popular Hernandez wants to go on Oprah's show in order to spill the tea about the show's shrewd and calculating producer, Mona Scott-Young.
Joseline hopped onto Instagram to deliver this ominous message — and warning to Scott-Young:
"I'mma come back in about five minutes. I need ya'll to have yall phones ready to record what I'm about to tell you about this b—- Mona [Scott-Young] and how she muthaf—— treated her cast members and all the s— that she's done to us throughout the muthaf—— years," said Hernandez.
"I'm a let everybody know. I want you to hashtag Oprah and I want to go sit down with Oprah. Can ya'll hashtag that?"
The fiery feline also hit her hated producer with this verbal missile on another Instagram post: "F— Mona. Pay me."
Hit the flip to see Scott-Young's retort: