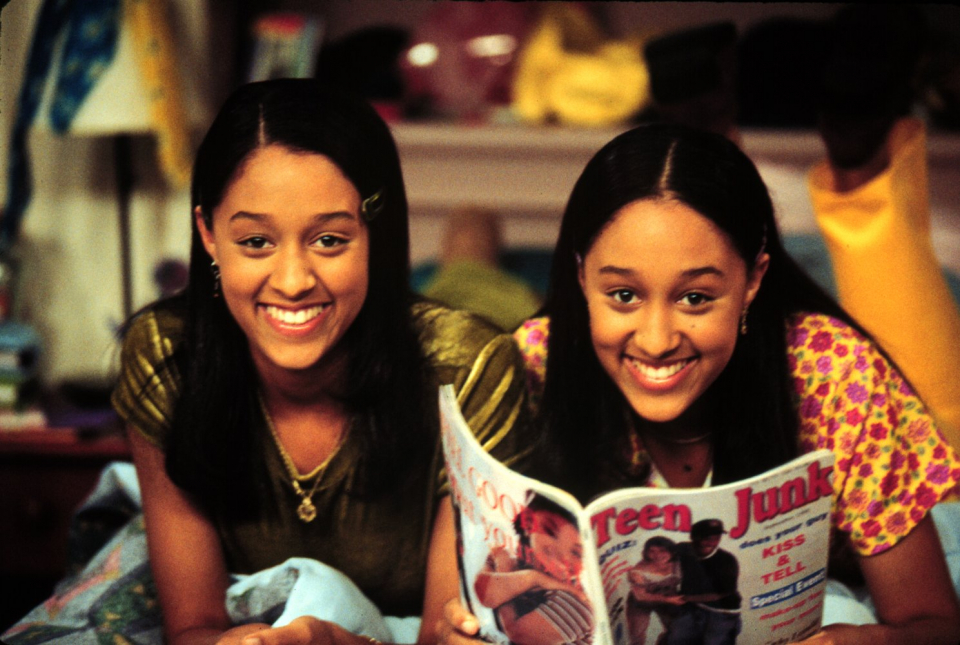 Word is, Tia and Tamera Mowry are officially moving forward with a "Sister, Sister" reboot.
While the rumor mill has been swirling with news of a revival for years now, fans of the '90's sitcom can officially surrender to the nostalgia, as reports indicate that the 38-year-old identical twins have begun searching for a team to bring back the series.
"We're looking, right now, for a producer and a writer, someone who can kind of be a leader of the pack in regards to running the show," Mowry recently told Nylon magazine. "I thought people would kind of be jumping on it, but it's a lot harder than my sister and I thought it would be. Everything in my career has always been a challenge."
Challenges aside, the actress assured fans that the show is "not dead in any kind of way."
"We're moving forward, we're taking those strides," Mowry explained, referencing shows like "Roseanne", "Twin Peaks," and "Will and Grace," all of which have recently gotten the revival treatment. "They're slow strides, but we're pushing as hard as we can to make people happy and make our fans happy."
"Sister, Sister," which ran from 1994-1999, was centered around identical twins — Tia Landry and Tamera Campbell — who learned of each other as teenagers after being separated at birth and adopted into different families. Meanwhile, Mowry revealed that the show, which also starred Jackee Harry, Tim Reid and Marques Houston, drew on personal experiences of the sisters' daily lives.
She said, "A lot of people might not know this, but every year at the beginning of the season, me and my sister would sit down with the producers and tell them what's going on with our lives in real life, and they would turn those into stories."
What are your thoughts on a "Sister, Sister" reboot. Will you be watching? Sound off in the comment section below.