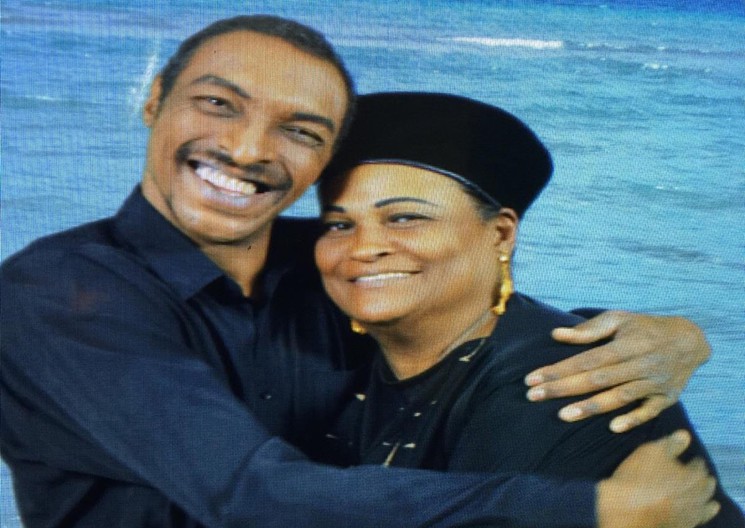 Muhammad Ali Jr. claims that he is broke financially and is close to being homeless.
The son of the boxing legend Muhammad Ali told the media that he has received a mere pittance from his father's multimillion-dollar estate.
And according to Ali Jr., 45, he's only weeks away from becoming homeless and only has money for water, The Daily Mirror reports.
Just one year after Muhammad Ali's death at age 74 in June 2016, his son claimed he's received only about $7,000 from the champ's nearly $80 million dollar fortune.
Ali Jr. blamed his family for stopping him from getting an equal share of the estate.
The son also conveyed that he's living on the floor of a friend's home in Florida because he can't afford an apartment.
Jr. is the late Ali's only natural son — and he alleged he's been promised an equal share of his dad's fortune at a meeting in California with his seven sisters and adopted brother Asaad, with Ali's fourth wife and will executor Lonnie, 59, also present.
But the down and out son said instead, he'd been "cut off completely."
"This isn't what my dad would have wanted; he would have wanted me to be OK, have a place to stay, have my money."
Ali's family started feuding over his fortune right after his death. A woman claiming to be Ali's secret love child has also come forward to get a piece of the fortune during the estate battle.
Ali Jr. said he'd been estranged from the family for over 20 years and had little contact with his famous dad.
According to Jr., he moved to Chicago's South Side with his wife and kids, and worked odd jobs for money.
After Ali, who suffered from Parkinson's disease, died last year, his son said his wife Shaakira dumped him and ordered him out of their home.