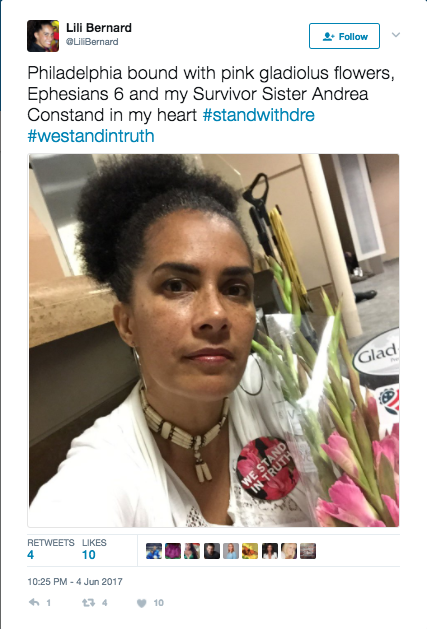 It's the second day of the trial. Lili Bernard, a former "Cosby Show" actress who has accused Bill Cosby of "rape" showed up at the Montgomery County Court in Norristown, Pennsylvania on Tuesday morning, June 6. Bernard, who was carrying a bouquet of pink Gladiolas wore a large button bearing the words, "We Stand in Truth."
Fellow accuser Andrea Constand, who alleges Cosby gave her "three blue pills." In January 2004, while semi-conscious, she remembers he touched her breasts and crotch and put her hand on his penis. Bernard showed up to the courthouse in support of Constand who has a pink Gladiola tattooed on her arm.
Bernard's "drugging and rape" claim references an alleged assault that took place before 1996. During a press conference in 2015, alongside attorney Gloria Allred, the mother of six explains why she came forward:
"I am coming forward to show my six-year-old daughter to stand in truth, and to say that I have survived Bill Cosby's drugging and raping me.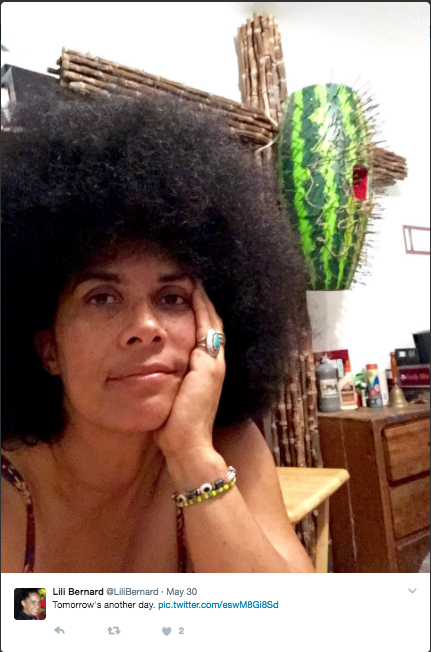 "I stand here to take back my power and to confront the fear that has paralyzed me for so many years."
Bernard guest starred as a pregnant Mrs. Minifield on the "Cosby Show" in 1984 as shown in the video.