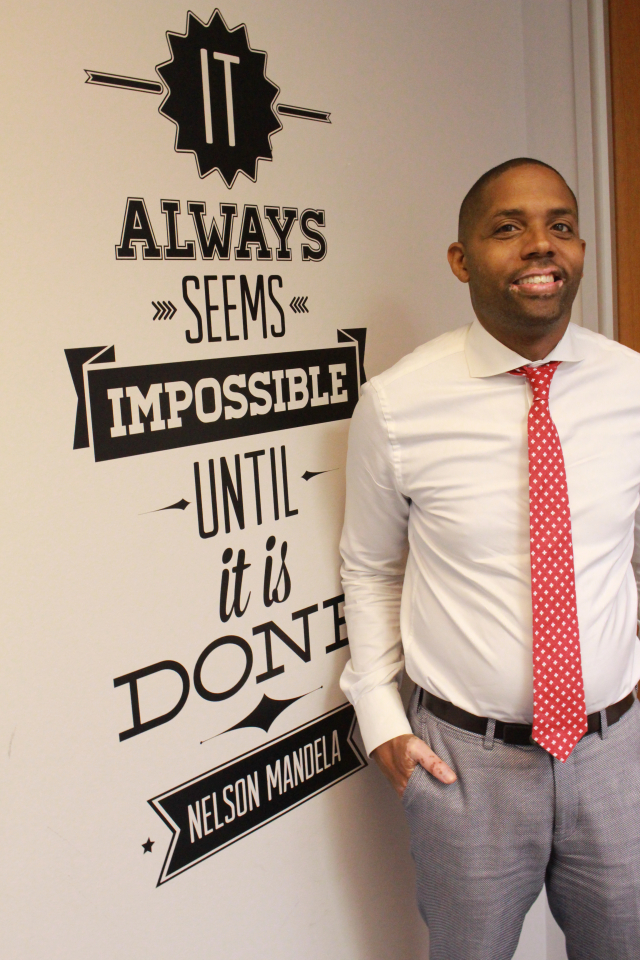 The 14th Annual Texas Black Expo in Houston is one of the largest African American summer events. It is a time for aspiring entrepreneurs as well as established businesses to network with consumers.
Jerome Love, founder and president of Houston's Texas Black Expo, lives by the Nelson Mandala quote posted on his office wall: "It always seems impossible until it is done." From an idea, that is how the Texas Black Expo started 14 years ago.
Amid phone calls and last-minute confirmations, rolling out was able to speak with Love about Black economics and the need for Black businesses. Love spoke candidly about how businesses can take away from The Texas Black Expo and grow their business.
"As Black business owners, we do have to expand our thinking. What I mean is, at the end of the day, the Texas Black Expo, the main color isn't Black — it's green, it's dollars, it's economics. I'm a real estate broker too, so most of my clientele aren't Black, but I am a Black business owner and I prefer to and I like to work with my people."
Love expounded on how the community goes about choosing vendors for the Black Expo as well as how dollars are generated. He states, "I'm strategic about our photographer, the food vendors. I want to put that money within Black communities."
The primary goal of the Texas Black Expo is to get Black businesses circulating dollars within Black communities. In Love's opinion, "unfortunately there are just not as many viable Black businesses out there and part of it is because we don't support our own." As a result, our businesses are struggling. They're undercapitalized.
"When you look at this country that we live in, it all revolves around economics [and] it all revolves around dollars," states Love. "If we had the economic power, we could create our own political power, elect our politicians, create some of our own laws, elect some of our own district attorneys and things of that nature, prosecutors and could change some of these things going on within our communities, but it all starts and goes down to economics."
The best way to start building economic power is by taking the time to check out and support the businesses and vendors at Houston's 14th annual Texas Black Expo. Doors open this Saturday and Sunday, June 10-11, 10 a.m. at the George R. Brown Convention Center.