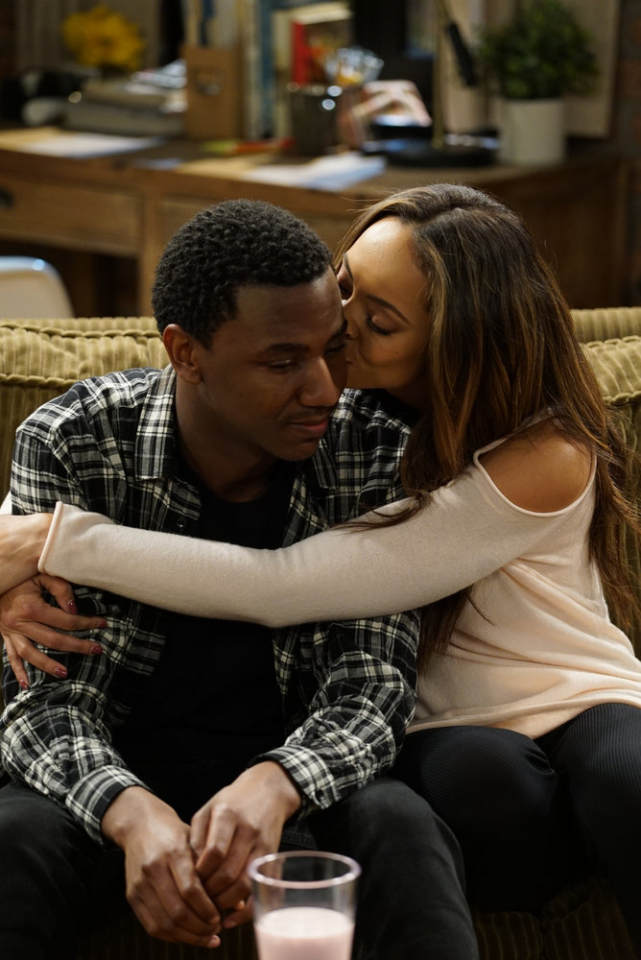 "The Carmichael Show" has returned for Season 3 on NBC and its premiere episode didn't disappoint from the perspective of highlighting a heavy topic that hits home and sprinkling in some timely one-liners. Maxine's (Amber Stevens West) friend is sexually assaulted. When she delivers the news to her circle, Jerrod et al, they take a moment of silence. This episode isn't unlike what we've seen in the first two seasons. Fans of this comedy have grown used to being presented a topic they'd share and drill down with their own village.
"Anything that I have true perspective on is what I am going to get excited to write," says Jerrod Carmichael during an on-set visit. He's the stand-up comedian, actor, and writer whose character bears the same name on the show.
He continues, "With subjects and everything we talk about, I approach it just from a state of observing curiosity. I like the challenge in stand-up and scripts. Those are the conversations that are had in the Black community that you don't get to see on television. A lot of times, you get to see one dimension of us. I like to show that it's a full range of disagreeing and it's not always a perspective you would guess."
Carmichael goes on to say that the show gets to answer a lot of questions that stand-up comedy brings up. It's fairly broad including social justice issues, politics, Trump, Black Lives Matter, planned and unplanned parenthood.
"You can't just guess a Black perspective. I want to make sure we are telling the full story. It's always from a real place. I don't want to pick a topic out of a hat. It's a real experience that leads to a real story. It's all just coming from a place of honesty," Carmichael closes.