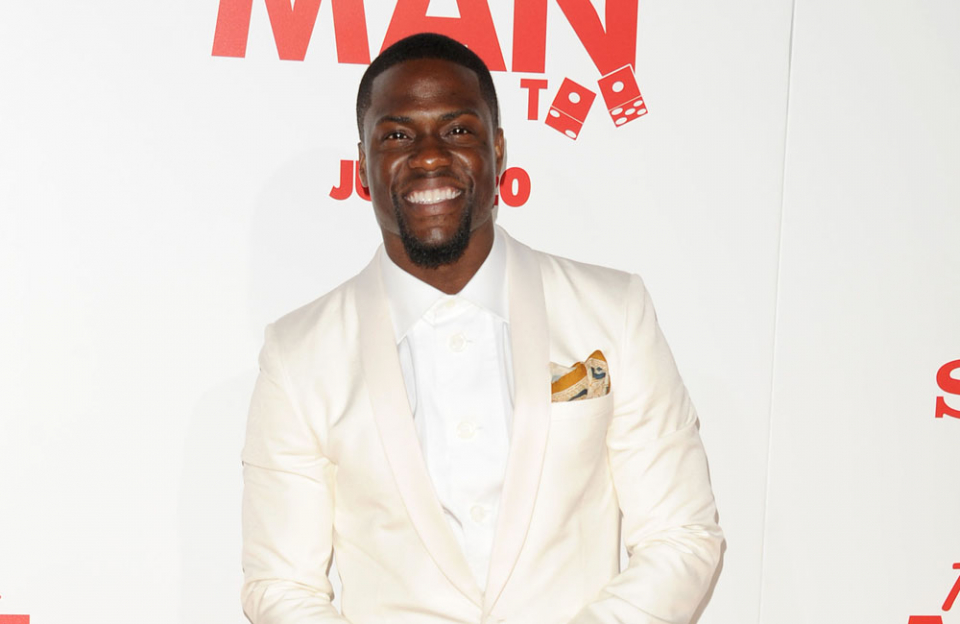 Kevin Hart has revealed he isn't sure when he lost his virginity.
The stand-up comedian has revealed the first time he had sex was with a girl named Angie, but he "couldn't tell whether we did it or not" so he tried for a second time "just to make sure."
In his new memoir Can't Make This Up: Life Lessons, Hart recalled: "Her name was Angie. We didn't go to the same school, but she lived in the neighborhood.
"The first time, I couldn't tell whether we did it or not. This time, I was certain we did it. So I double lost my virginity. I had to lose it twice, just to make sure."
Hart revealed, too, that he took a while to realize that "even though I wasn't tall or good-looking, women were still attracted to me."
In his memoir, the 37-year-old actor also recalled his experiences of being drunk, admitting that consuming too much alcohol has caused him some embarrassment over the years. I think everything is a toilet." And in one particular instance, he even ended up urinating in his wife Eniko Parrish's purse.
"When I'm wasted, anything with a door looks like a bathroom to me. And anything with a lid or an opening looks like a toilet. So I'll p— wherever I think a bathroom should be," he said.
Meanwhile, prior to the release of his memoir, Hart revealed he isn't "afraid of being honest" with his fans.
The Hollywood star said there's nothing in the book that he was frightened of sharing because his flaws make him "human."
"I'm not afraid of being honest, I'm an open book. I'm a person. My life is real, it's not a facade … I'm not afraid to show I'm human," he said.