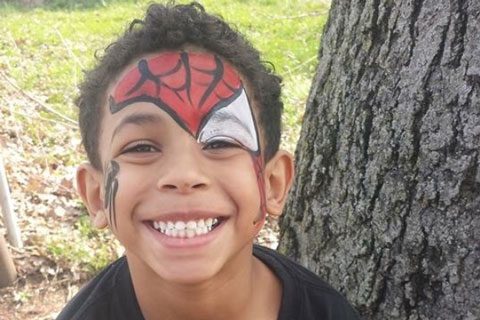 In January 2017, Gabriel Taye, 8, was a victim of a vicious attack by school bullies at Carson Elementary School in Cincinnati, Ohio. The locker room assault on the third-grade student left him unconscious and was captured on school surveillance video. The boys who attacked him are seen kicking and prodding him for at least five minutes before school officials came to his aid. His mother, Cornelia Reynolds, was not made aware of the attack or told that Gabriel lost consciousness. Two days after the attack, Gabriel hanged himself in his family's home. When Reynolds buried Gabriel, she also put in the casket his tablet computer because she wanted him to have something to play with in heaven.
Now almost 5 months later, police had to open Gabriel's grave to retrieve the tablet computer because of possible evidence in the investigation of his death. The Hamilton County Prosecutor's Office plans to examine the device to see if there is any evidence of bullying by students at Gabriel's school. A decision by the Cincinnati Public Schools officials to release the surveillance video footage to the public with the approval of Reynolds led to the decision to reopen Gabriel's grave. After viewing footage of the attack, the Hamilton County Coroner's Office reopened the investigation into Gabriel's suicide. The coroner has urged police to treat this incident "as a homicide until proven otherwise."
The  Gabriel Taye Memorial Fund on GoFundMe raised over $20K to cover his funeral expenses.
The disturbing video of the attack on Gabriel was released by Cincinnati Public Schools and can be seen below:
https://www.youtube.com/watch?v=g9CSkk2QOAw