Model Cha'Tia Andrews is living her dreams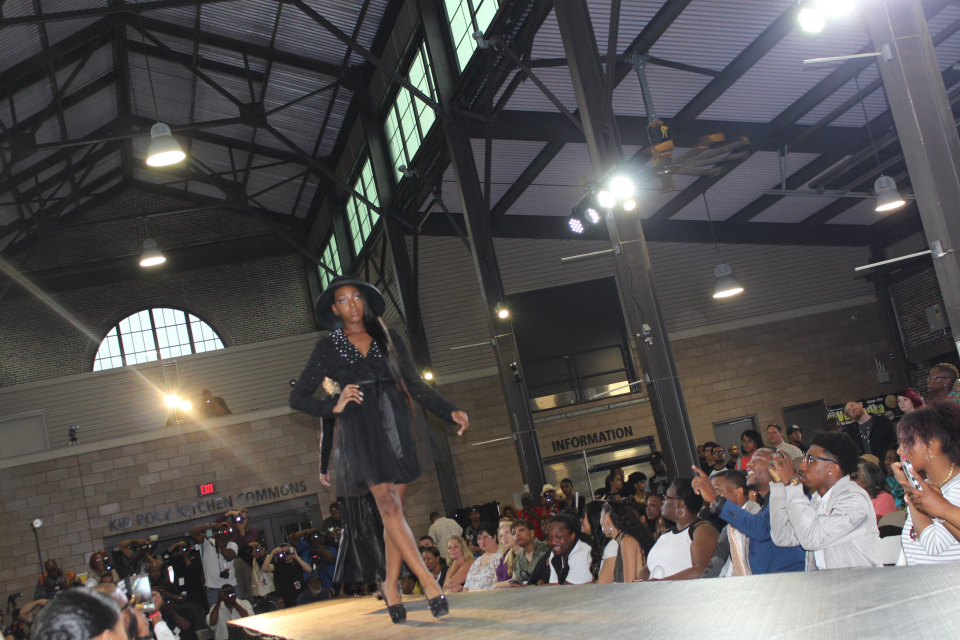 Cha'Tia Andrews is 17 years old and a recent (as of June 8) graduate from the Detroit School of Arts. Though she plans on attending Eastern Michigan and majoring in nursing this fall, she also plans on continuing her modeling career. At the age of 5, Cha'Tia entered into pageants with a sassy attitude and fierce walk. Though modeling, was in her, she wasn't sure if it was her passion. She officially started modeling at the age of 14 when she modeled for the Fashionista Runway Project Fashion Show at Belle Isle with
At the age of 5, Cha'Tia entered pageants with a sassy attitude and fierce walk. Though she had an interest in modeling, she wasn't sure if it was her passion. She officially started modeling at the age of 14 when she modeled for the Fashionista Runway Project Fashion Show at Belle Isle with Darrico Harris. Since then, Cha'Tia has modeled in several shows such as SOAR the Runway with Chonte Nicole, VINE Fashion Show, and Straight Off the Runway with Dom Sutle. Cha'Tia has also been featured on Fox 2 News modeling for Blu Jean Blues boutique. This young model spends time giving back to her community, is a brand ambassador for several businesses and organizations, and even started her own accessory business called Lit Accessories. She's well on her way to fulfilling her dreams.
What made you start modeling?
I kind of fell into modeling. When I first started, I  thought I wasn't going to like it. I wanted to try something new and find my true passion in life. I tried modeling one day in a show and it was everything to me! I've been modeling ever since.
How did you get in involved with the Walk Fashion Show?
I saw their flyer on Instagram and I told my mom I wanted to be in their show. Since that day, I've been walking in every one of their shows. This is my second show being a brand ambassador of the Walk Fashion Show. We went to Atlanta and we're going to Paris.
What is the hardest part about being a model?
Sometimes you doubt yourself and that's hard. If you don't believe in yourself and have faith and confidence in yourself, you won't make it. That's the No. 1 rule.
What are the benefits of being a part of the Walk Fashion Show?
A lot of people come out and support the Walk Fashion Show; the show always draws a crowd so that's good for exposure. It also brings people together to network and connects you directly to the fashion world. I gain a lot of experience.
Where do you see yourself in 4 to 5 years in your modeling career?
I see myself modeling for Calvin Klein and high-fashion brands like Victoria's Secret. I really want to travel more as well, especially to Italy. I want to be an international brand.
What advice would you give to someone who aspires to be a model?
Don't be afraid. Get out there and try it because you may like it and even love it. Don't let anyone tell you what you can and cannot do. You can do anything you put your mind to. Live your dreams; live out your passion.
Photos credit: Treasure Smith for Steed Media Service