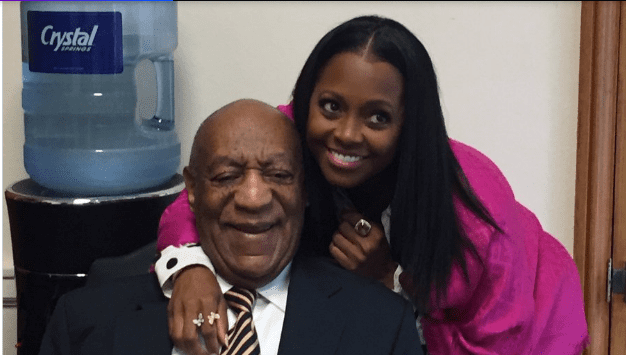 We've reached the conclusion of the the first week of Bill Cosby's sexual assault trial. The legendary comic and actor is answering decades-old charges of reportedly drugging and sexually assaulting an appalling number of women. In court on Thursday, June 8, 2017, a sworn statement was read aloud in court where Cosby admits he's been intimate with his accuser Andrea Constand on three occasions, however, they never engaged in intercourse. He also added he was the instigator and Constand told him to stop only once. It was when he had an "erection."
On Wednesday, Constand's mother, Gianna Constand, testified in court that Cosby was detailed when he admitted over the phone that he'd sexually assaulted Andrea, no "penile penetration" only "digital" and that Andrea "even had an orgasm."
Constand originally filed a civil lawsuit against Cosby in March 2005. The civil suit was resolved with an undisclosed cash settlement in November 2006.
Here are some other highlights:
Standing in truth
Actress Lili Bernard showed up to court Tuesday morning, June wearing a button which read "We Stand In Truth" and carrying a bunch of pink Gladiolas, the biblical Scripture Ephesians 6 printed on a sheet of paper, and a photo of Andrea Constand.
Montgomery County Courthouse's decorum defied
Victims'-rights attorney Gloria Allred was kicked out of Bill Cosby's trial on Friday, June 9 after her cellphone rang in court for the second time. On Wednesday, June 7, she was removed from the courtroom because her cellphone chirped. She was allowed to return after lunch.
Order in the Court
Cosby's wife Camille Cosby has been a no-show.
Actress and Cosby's on-camera daughter Keshia Knight-Pulliam was by his side on day one.