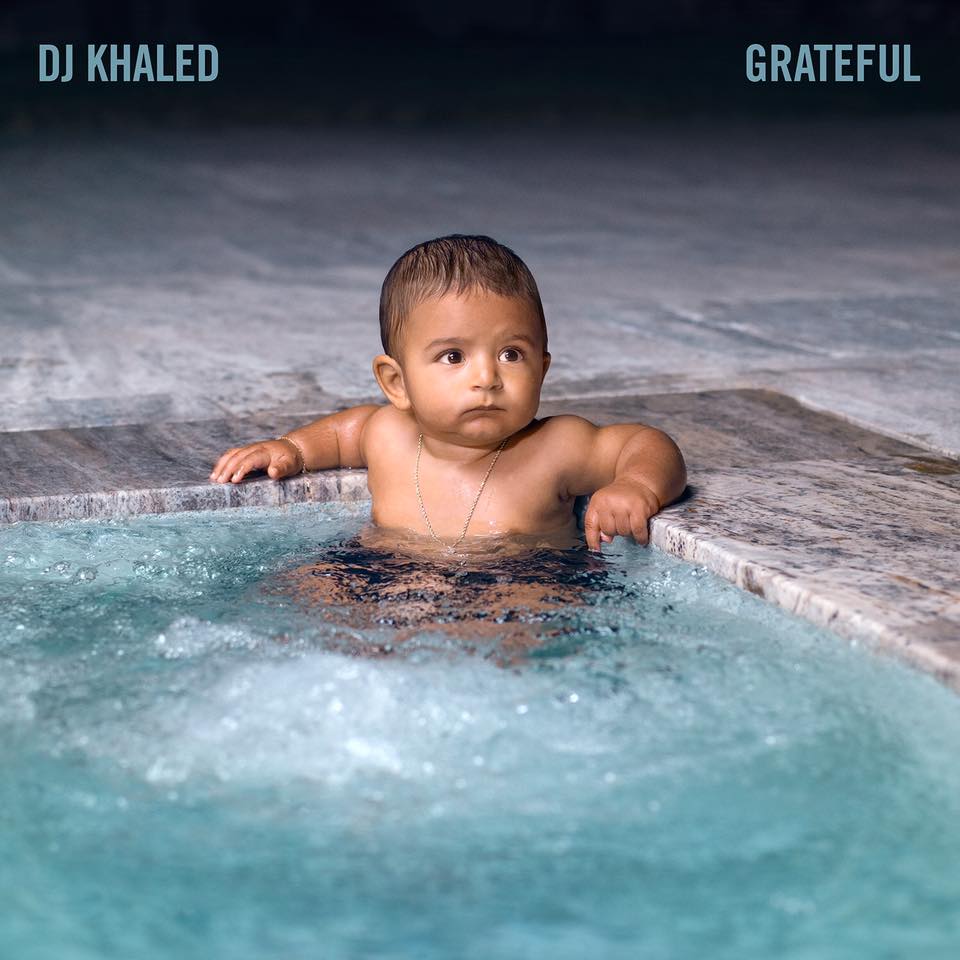 DJ Khaled is quite well-known for his frequent activity and wide following on social media, and this past week, he took to social media to promote the tracklist and list of features for his upcoming 10th studio album titled Grateful, slated for release later this month.
Three singles from the project, "I'm the One," "To the Max," featuring Drake, and "Shining," featuring Beyoncé and Jay Z, have already been released. All three songs have achieved considerable chart popularity and chart success, especially "I'm the One," which features Quavo, Chance the Rapper, Lil Wayne, and Justin Bieber and has been hovering at the top of the Billboard Top 10 for the past six weeks.
The tracklist for Grateful shows the titles of all 23 songs on the album, as well as all the features. In total, there are 34 different featured artists on the project — Nicki Minaj, Migos, Rihanna, Travis Scott, Future and a number of other artists make appearances, and so do surprise standout collaborators like Nas and Raekwon.
The tracklisting also reveals that the entire project was executive produced by Asahd Khaled, DJ Khaled's 7-month-old son. During an interview on the subject, Khaled outlined some of the responsibilities that his son faced: "[Deciding] if the vocals are right, if the beats are right, if the energy's right. When he [rocks and grins], those are smash hit records, when he [appears deep in thought], that's the real serious records but hits with substance. It's a vibe, you know what I mean?"