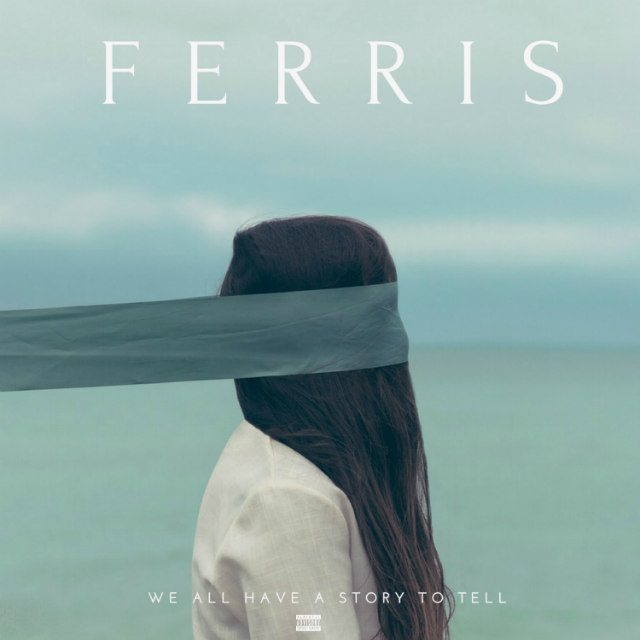 Most men don't share the ups and down of past relationships with just anyone let alone the entire world. In his new album FERRIS, artist and writer Givovanni Keyz did just that. Read below on why he named his first album FERRIS, the women behind the album and what he did in the 5th grade that made this album possible.
Where are you from and does your upbringing up influence your music?
I was born in Jamaica and moved to Trenton, New Jersey, when I was a kid. This album isn't influenced by my upbringing because it's based more on my past relationships but my previous music is. I used my environment to prove that if I can get off the streets and go into the studio, someone else can do the same thing too.
What motivated you to start rapping?
My motivation comes from me wanting to release any type of tension, stress or to vent. Why not try to put music in the world to cure yourself and to help other people.
Tell me how you would you define your sound?
I would say real. Very rarely will you hear me speak on materialistic things because I talk about real emotions. I want someone to listen to my music and say, "I know what he is talking about, I was just going through that yesterday." I have a couple of sounds between me rapping and melodies.
How did you come about wanting to do an album?
I have about 26 mixtapes (I put out a mixtape a month while in college) and making my next project an album came from my friends having confidence in my music. They saw that other artists were releasing singles for $1 so why didn't I go ahead and reap from what I've been putting in and release an album. I also wanted to let people know that I am 100% into my music.
Why is the album titled FERRIS?
The album is about the past couple relationships I have had with women. The ups and downs, when you're emotionally harmed but in the next moment, you can't leave that person alone. Like a Ferris wheel, one minute you're up and the next minute you're down.
There had to be an "aha" moment where you said FERRIS is going to be the album about your relationships — when was that moment?
The album was going to be completely different. The next time I went in the booth I said "You're using up all my love you should pay a fee" and I had an emotional release from it. I started saying more lines like that and that is when I knew I wanted to make it about my relationships.
This album took longer for you to complete, what kept you motivated and not go back to writing music similar to in the past?
I needed to finish a whole body of work. For this reason, it took a long time because it was a bunch of emotions put together over a period of time. I was writing on Saturday about what I went through on Friday. I wanted to capture all the real life ups and downs.
What is the inspiration behind FERRIS cover art?
One, it's a female on the cover and I am talking about my past relationships with women.
Two, the blindfold makes a mystery of it all. You know the album is about "her" but you don't know her.
Your album has real down to earth skits. How did they come about?
There are 2 females who are close friends of mine on the skits. We went into the studio and had an amazing conversation. I wanted the conversations to be about the next song that would play. The good thing about the skits is that the females are telling about their side of the story. I was going through some of the same things. It shows that no matter if you are a guy or girl we all are going through the same situations in relationships.
What do you have coming up this summer?
I plan to let this album sink in for a couple of months. By being an underground artist I can't go away to make an album, I need to stay present. I'm going to release singles, maybe one song a month and promote them. Also to generate a bigger buzz and perform in another state.
How does it feel to labeled as a rolling out newcomer?
I was in the gym when I was told I would be doing the interview and I was excited because ro is good toward our [Black] community. I already visit the ro website and it feels great you see yourself on a site that you already go to. It's very humbling.
Any last words?
I really appreciate any sort of feedback my fans have for me. When I hear a person saying "Rocky is my favorite skit!" that makes me feel great. Thank you for taking the time out to interview me and listen to my music. My biggest motivation is to change a life through music. If someone listens to nine songs and likes them but on the 10th song they make an emotional connection, then I have done my job.
For more Giovanni Keyz visit www.smarturl.it/ferrisnow and follow him on Instagram at www.instagram.com/giovannikeyz