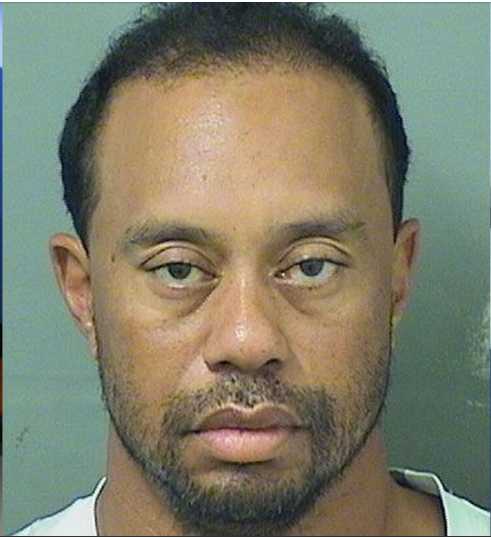 Tiger Woods admits to taking Xanax on the night of his DUI arrest, according to an unredacted version of the police report obtained by the Golf Channel.
As previously reported, Woods was found asleep at the wheel of his Mercedes on May 29 and arrested for driving under the influence. While the 41-year-old denied drinking alcohol and passed two breathalyzer tests, he failed to pass a sobriety test — walking in a straight line and normal range of body motor functions. However, when asked whether he was taking medication, he revealed he had taken Xanax.
Xanax is used to treat anxiety, insomnia, alcohol withdrawal, muscle tension, and seizures, among other panic disorders. The American Addiction Centers warns against polydrug use — mixing benzodiazepines like Xanax and Valium with opiates like Vicodin or oxycodone — due to its high risk of addiction, overdose, and impairment. Benzodiazepines "enhance the high from opioid painkillers," and together, can increase sedation and depress breathing.
The police report also lists Vicodin, Solarex, Vioxx, and Turox as medications Woods had been prescribed. In fact, in a statement following the arrest, Woods blamed the incident on the side effects from a combination of prescription meds. "I understand the severity of what I did and I take full responsibility for my actions," he wrote in a release. "I want the public to know that alcohol was not involved. What happened was an unexpected reaction to prescribed medications. I didn't realize the mix of medications had affected me so strongly."
Up next, Woods will appear in court, where he will answer for the charges against him. A court date has been set for July 5, 2017. Per multiple outlets, the golfer could face a fine, jail time and a six-month suspension of his license.
What are your thoughts on Woods' latest admission? Do you think it will hurt his case? Sound off in the comment section below.