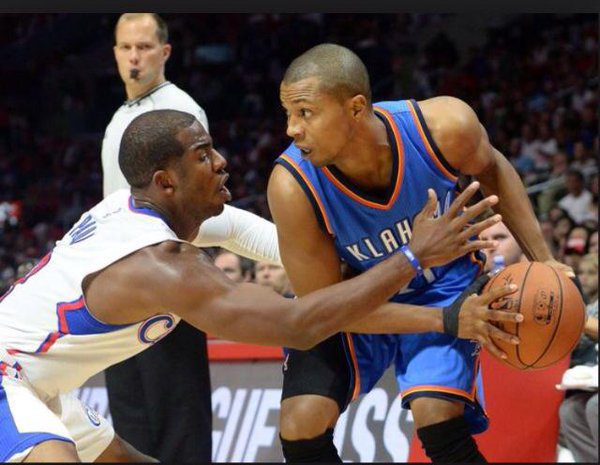 On June 11, former NBA player Sebastian Telfair was arrested on gun charges in Brooklyn, New York. Telfair's second arrest since April 2007 comes 15 years after he shared the SLAM magazine cover with LeBron James. The arrest is the latest edition to Telfair's history with guns.
In 2006, Telfair received a fine from the Portland Trailblazers after a loaded gun that belonged to him was found on the team's private jet. Later that year, friends of the rapper Fabolous snatched Telfair's $50K chain outside a restaurant owned by P. Diddy. Surveillance footage showed Telfair follow the robbers into the restaurant, spot the duo with Fabolous, and proceed to make a call. Outside the restaurant 23 minutes later, Fabolous was shot. Telfair was not charged. On April 24, 2007, the Boston Celtics announced they were moving on from Telfair after he was arrested and charged with carrying a loaded gun in his car. He received three years probation after that arrest.
On the court, Telfair's story wasn't much smoother. In nine NBA seasons, he averaged 7.4 points, 3.5 assists, and 1.5 turnovers in 21.5 minutes a game. Telfair played for eight teams in the NBA and even played for the Xinjiang Flying Tigers in China for most of the 2014-15 season.
Lenny Cooke is another high school phenom whose career has plummeted. Cooke was ranked higher than LeBron James and Carmelo Anthony in the early 2000s. In a Summer Camp championship game, James made a three-pointer over Cooke, finishing the game with 24 points to Cooke's nine. It was speculated that Cooke didn't have the grades to play at a Division I college, so he decided to put his name in the 2002 NBA Draft. Cooke wasn't selected in the draft and had a standout rookie season in the D-League, which allowed him the opportunity to play on the Boston Celtics' 2003 Summer League squad. That was the closest Cooke ever got to the NBA.
Kwame Brown is infinitely known for not nearly living up to Michael Jordan's "Next Big Thing" declaration before selecting him first in the 2001 draft. The 6-foot-11 center averaged 20.1 points, 13.3 rebounds, 5.8 blocks, three assists, and 2.2 steals his senior season at Glynn Academy in Brunswick, Georgia. In the NBA, Brown played for seven different teams in 12 years and finished his career averaging 6.6 points and 5.5 rebounds a game.
Dajuan Wagner's single-game scoring spree made headlines years before LaMelo Ball's did. In 2001, the 6-foot-3 guard scored a New Jersey state record with 100 points in a game. On two different NBA teams in three seasons, Wagner finished his career averaging 9.4 points a game.
The current stars in the NBA face many obstacles, even when they're labeled a surefire star a few months before actually getting drafted. Some players like Javaris Crittenton choose the wrong route once they become professionals. Other players like Brown just can't seem to find their place on the court in the NBA. Unfortunately, Telfair fits in both of those categories.