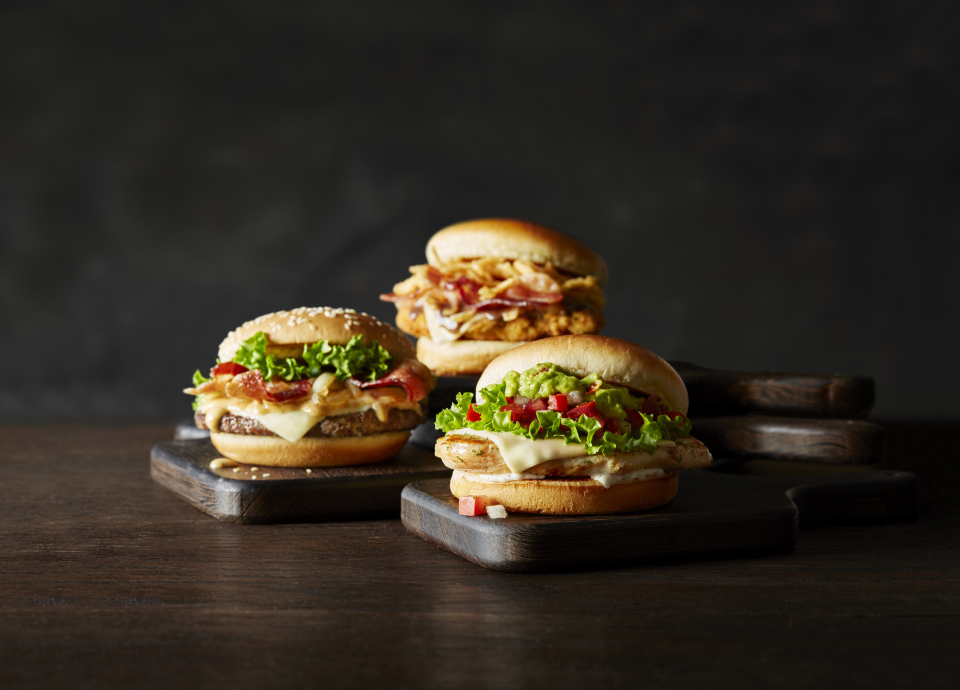 McDonald's recently launched a new line of premium mix-and-match sandwiches it calls its Signature Crafted Recipes. The new menu offers three topping choices: Pico Guacamole (avocado, pico de gallo and buttermilk ranch sauce); Maple Bacon Dijon (grilled onions, thick-cut bacon and Dijon sauce); and Sweet BBQ Bacon (barbecue sauce, bacon and crispy onions). All three options include a slice of white cheddar cheese and the choice of a 1/4-pound beef patty, a grilled chicken breast, or a crispy fried chicken breast.
The rolling out team had the opportunity to sample all the toppings in the ultimate taste test. While the Maple Bacon Dijon and Sweet BBQ Bacon were obvious hits, the Pico Guacamole paired with a grilled chicken breast was a surprising favorite.
McDonald's newest utensil, the Frork, definitely came in handy for scooping up the overflow of toppings. Legendary pitchman Anthony Sullivan said, "Will the Frork change your life? Probably not. Will the Frork improve your Signature Crafted Recipes eating experience? I mean, sure … maybe!"
The new mix-and-match options use premium ingredients and have a price point to match. For consumers concerned about the price of the new sandwich line, McDonald's has balanced out the cost of the meal by reducing beverage prices.
We applaud the company's efforts to bring higher-quality ingredients and more sophisticated flavor combinations to the consumer.