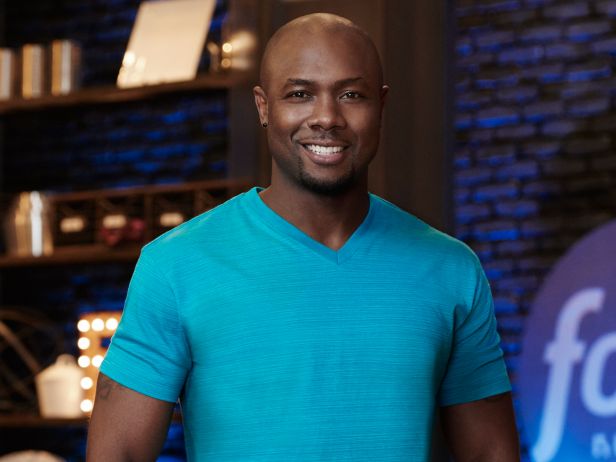 Former NFL player Eddie Jackson played cornerback and strong safety at the University of Arkansas before signing with the Carolina Panthers in 2004. He spent the next two seasons with the Miami Dolphins. In 2007, he joined the New England Patriots — the 16-0 team that stands as one of the best in league history. After five seasons in the NFL, Jackson turned to cooking and competed on season four of Fox's "MasterChef" (finishing eighth) before winning season 11 of "Food Network Star."
The host of "Kids BBQ Championship" on Food Network is returning for a second season.
Here's fit chef Eddie Jackson's interview.
What was the competition like with the Food Network challenge?
Food Network star was one of the hardest things I've ever done. Not only did it challenge your cooking skills but also your on-camera abilities as well.
What makes you unique as a chef?
I think my background makes me unique. I'm a former professional football player and also a current professional trainer. A rare combination for a chef
Tell us about your new show on the Food Network.
Currently, we are in season two of "Kids BBQ Championship" on Food Network. My co-host Demaris Phillips and I challenge kids every Monday night at 8 p.m. in outlandish barbecue competitions. In the end, someone walks away with $10,000 and the crown, of course.
What are the three most important things one must have to perfect their grilling experience?
Three key components to great grilling are:
Choose great quality meat
Know your cooking temperatures for the protein you choose
Balance. Try not to choose rubs or sauces that overpower your meats. You have to let the meat shine
What is your favorite food and why?
My favorite food is a nice slab of ribs. It's the first thing my father really showed me how to master so it holds a special place in my heart. Definitely would be my last meal
What dish or food do you make the best?
I like to consider myself a grill master. Cooking on the grill is my happy place
Since you are an entrepreneur, tell us about your businesses.
Growing up in a family of entrepreneurs I always had a passion [for being] my own boss. I own the biggest beer garden and food truck park in Houston Texas as well as a gym. My gym is located on the property of the garden which fits into my brand of food and fitness. Because I truly believe you can't have one without the other.
As an owner of a gym, fitness is very important to you. How do you motivate your clients?
I motivate my clients by setting small goals. People tend to set overly ambitious goals for themselves which typically leaves them discouraged. I also like to use food as motivation. It's called "cheat day" in which you have earn that naughty meal you want so bad.
What three tips would you give to someone wants to become an entrepreneur?
What's your passion?
Do your research.
Don't take no for an answer. There's always a way to get something done
Where do you see yourself in the next five years?
I see myself creating an empire around the things I love, which is food and fitness.