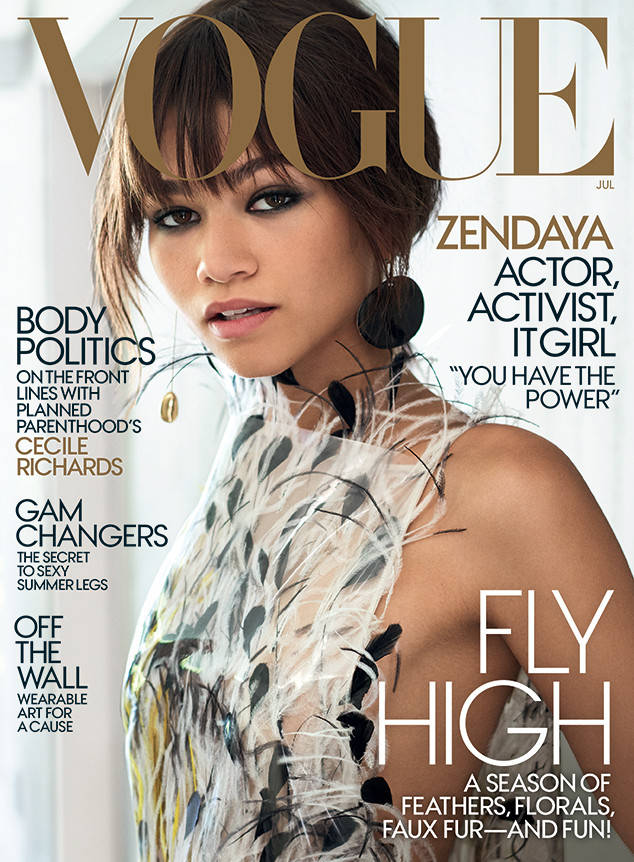 Zendaya scored her first-ever Vogue cover and can we say, it's about time.
"I really don't have any words right now .. .I'm grateful, honored and a million other beautiful things that wouldn't fit in a caption. I'M ON VOGUE Y'ALL!!!!," she wrote via Instagram, unveiling the elite fashion magazine's July 2017 cover.
Touted as the "ultimate style chameleon, able to pull off virtually any look," the 20-year-old Disney star models breathtaking looks from Calvin Klein, Prada, Alexander McQueen, and Dolce & Gabbana — all mirroring iconic looks from the roaring twenties.
https://www.instagram.com/p/BVXX8BkAms3/
In addition to a stunning shoot, the "K.C. Undercover" actress flaunts her styling chops by dancing her way through nine decades of iconic fashion and beauty looks (above).
Check out her stunning feature photo shoot in the gallery and tell us, do you love it? Sound off in the comment section below.