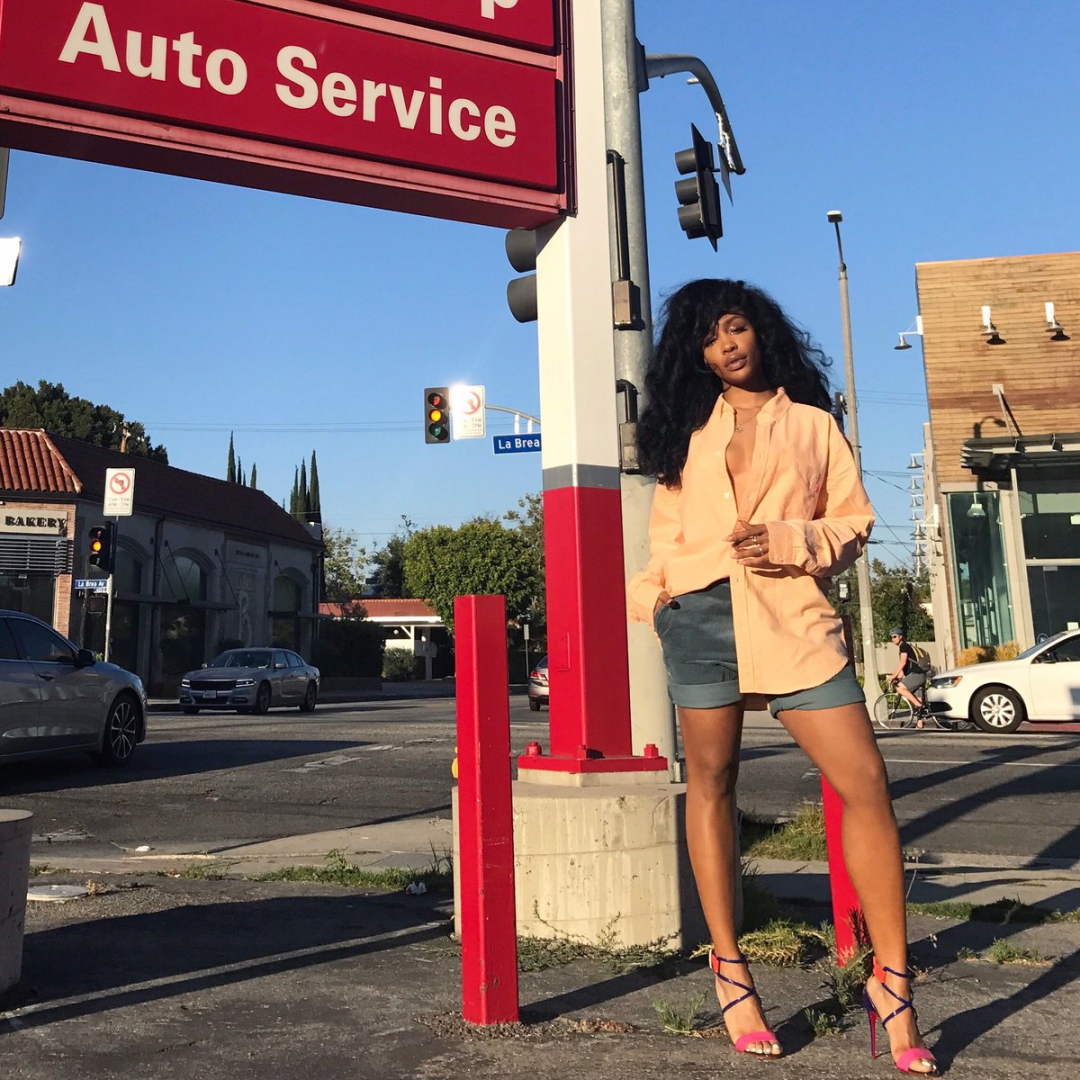 While she may be at the top of the charts today, singer-songwriter SZA reveals it wasn't until she tripped out on mushrooms that she broke through an epic writer's block for her debut album, Ctrl.
"I heard everything singing to me, from the grass and flowers to the little leaves," she told Billboard in a new interview. "I was tripped out, crying. It removed that fear barrier. The next day, I felt free — I couldn't fail." Before that experience, SZA said she "grew resentful of music," explaining that anxiety made her "afraid of the studio."
The disc, which features contributions from Travis Scott, Kendrick Lamar, James Fauntelroy, Isaiah Rashad, and more, dropped in early June, after being pushed back multiple times from its original release date in February. Still, fans got a taste of what was to come — music inspired by teen romances, '90s Drew Barrymore films, and the unusual quality of Spike Lee movies — when the sultry singer teased the project, having released "Love Galore" featuring Travis Scott and "Broken Clocks" as singles.
"… My first relationship, fresh out of high school — I definitely thought that was my boyfriend for sure. It definitely turned out to not be my boyfriend," she told Vulture of the inspiration behind her nostalgic nod to love and heartbreak.
While there have been rumors that SZA's freshman album will also be her last, she ensured fans that for now, music is her money maker. "I don't know. For now, this is my job. I just need something outside of this that steadies my brain," she told Vulture. "Right now I'm on two pegs and I'm cool, but if I had a third, I'd really be in the game. Like hella balanced."
In 2012, SZA released her first mixtape, See.SZA.Run, and S a year later. In 2014, she signed to TDE [Kendrick Lamar's label] and dropped Z, with cameos by Chance the Rapper and labelmate Isaiah Rashad. That same year, she made her mark by co-writing Nicki Minaj and Beyoncé's single "Feeling Myself." Then, in 2016, she worked on Rihanna's Anti, while polishing her skills as a powerhouse performer.
According to Billboard, SZA's debut full-length studio album is slated to give the artist her second top 40-charting set, following the No. 39 peak of her 2014 mixtape Z.