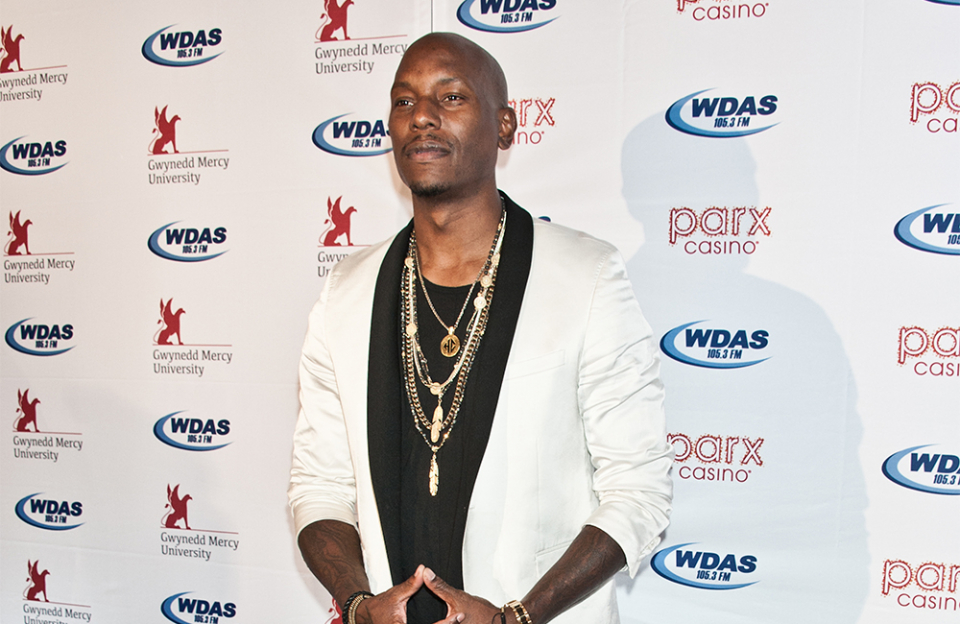 Tyrese Gibson has urged people to do "research" before getting married.
The 38-year-old musician-turned-actor couldn't be happier after tying the knot for the second time in a secret ceremony in February with partner Samantha Lee, but thinks it is important not to rush into taking such a big step.
He told "Extra", "Listen it's a good space to be [in].
"It's good, I like it. I would say everybody — guys, everybody — ultimately that wants to be married and start a family, take your time.
"The concept is nice, most of us don't know what the true idea, the concept is Most of us are raised with single parents… It's not something to rush into.
"Getting a ring is cool but you've got to really understand what you're doing, do lot of research, ask a million questions. Just take your time."
However, Tyrese — who has daughter Shayla, nine, with ex-wife Norma — is delighted he took the plunge and got hitched again.
He said, "We've been laughing every day. It's been beautiful."
The Fate and the Furious star married Samantha Lee on Valentine's Day, but they had kept their romance so low-key, the social work major's identity wasn't revealed until after the ceremony.
But when news broke that they had got hitched, Tyrese shared a gushing tribute to his new bride on social media.
Alongside a picture of his wife's diamond ring, he wrote, "So many people give a lot of power to 'The Ring' as a man I had to wait till I truly truly felt like my WORDS and my FEET would walk in the same direction as my HEART … Not to worry I won't be updating you guys on every detail and every aspect of our life … We tried to keep this all a secret and it somehow got out there so we just wanted to share the blessed news ourselves … Our way … during our pre-martial session Pastor Creflo Dollar said Don't make the mistake that others make thinking #so much about the future that you lose focus of the gift the present, be patient and present in love…. You and your wife should stand on each side of your empty canvas of love and paint the picture along the way…… #Amen … The future isn't always promised but what is certain is we're all capable of making a commitment to waking up everyday and loving someone the best way you can… It's quite simple………. it's #GrownManSeason we feel Gods presence all over this union He's walking with us so no weapons formed- this will last….. We're humbled by the outpouring of love! We appreciate all of the prayers and well wishes…. Sometimes when you pray you get exactly what your heart desires…….. I got #MyBlackQueen I didn't just marry her I married my daughters new example…… We are all flawed, sinners and have made mistakes but I hope you decide to keep loving, keep the faith and God will to send you what's yours…. #Amen (sic)"