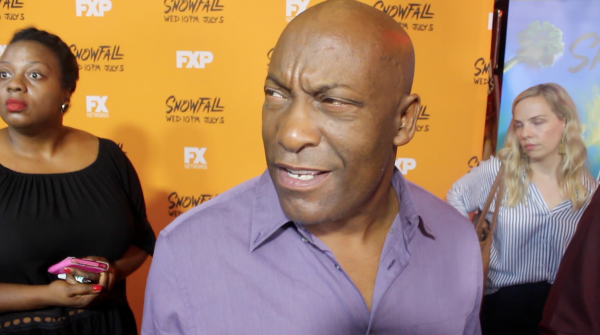 Last night, rolling out caught up with John Singleton on the red carpet for a private screening of his new TV show, "Snowfall," which will debut on the FX Network on July 9. Although he was there to discuss the celebration of the new project with the entire cast, this writer couldn't resist asking him about L.T. Hutton's comments in regard to Singleton's criticism of All Eyez On Me.
"I really don't care what people have to say. I know where my heart is and I was not about to allow them to disrespect Pac's mother. The bottom line is she did not want to make a movie with those people. They literally 'gangstered' her into doing the movie with lawyers and legal stuff. Once I found that out I didn't want any parts of it. That's the truth. I live by my truth," said Singleton.
While in Atlanta promoting the new project, Singleton appeared on Big Tigger's show where he described All Eyez On Me as being worse than the Aaliyah biopic and kept referring to the film as a debacle.
What are your thoughts on John Singleton's reason for bowing out of All Eyez On Me gracefully?
As for his new project, after watching the premiere it's apparent that "Snowfall" is a good example of what an experienced production house can produce with newbie actors.
Check out the interview on the red carpet after the jump.