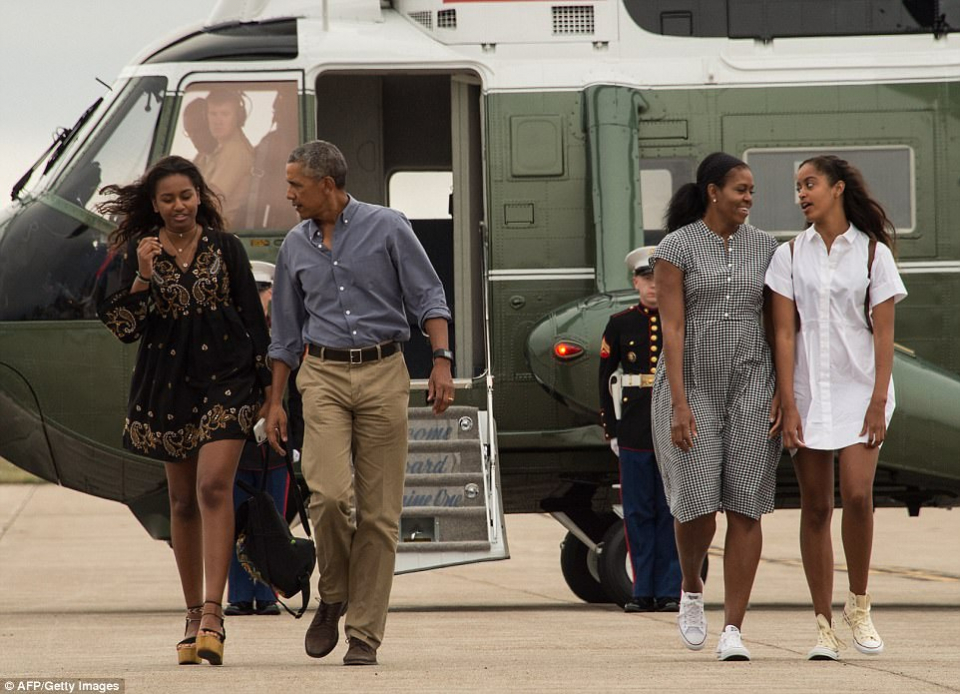 Barack Obama traveled to Bali, Indonesia, for a vacation. The former president lived there in the 1960s after his mother Ann Dunham married second husband Lolo Soetoro, a native Indonesian. Reportedly, Michelle, Malia and Natasha (Sasha) are in tow, as well as his half-sister, Maya Soetoro-Ng.
They were scheduled to arrive by private jet on Friday, June 23, 2017, which is 12 hours ahead of Eastern Time.
The 44th president is scheduled to speak at the fourth Indonesian Diaspora Congress in Jakarta, located on the island of Java. He will give a keynote speech at the event which starts July 1.
This couldn't be a better time for the family to jet set. Malia is on a break before she starts college at Harvard University in the fall, and Sasha, who recently celebrated her 16th birthday and ended the school year at Sidwell Friends.
They will stay at the Four Seasons Resort Bali at Sayan in Ubud. The 5-star tropical, lush and intimate paradise sits beside the Ayung River. It takes 90 minutes by car to reach the resort from Ngurah Rai International Airport. A night's stay runs $2,500.
Since handing over the keys to the White House, Barack and Michelle Obama have vacationed at Richard Branson's private Necker Island and in Italy.