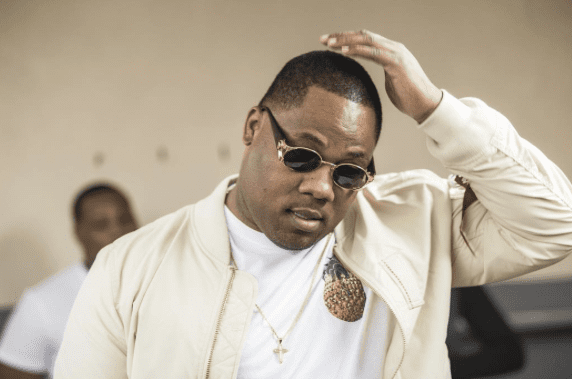 Ray Jr. is bringing his music to film with the release of Gold Packs The Movie. Set in his hometown Cleveland, Ohio, Gold Packs The Movie stars Ripp Flames, Doe Boy, and Pooh Gutta.  The young men attempt to navigate a community ravaged with murder and plagued with a high crime rate. Their journey leads Ray Jr. to the ultimate revelation: The better choices we make as a community… the better our community will do.
The short film was written and produced by Ray Jr., and shot and edited by Khil Datta. It features new music from Ray Jr.'s Lyrics Playlist mixtape, which was released simultaneously on livemixtapes.com.
Ray Jr., who has been crowned the "unofficial Mayor" of his hometown, has garnered much popularity and praise over the course of his career with over ten mixtapes to his name.
And he has been keeping busy! He recently released the remix to his hit track, "Nosebleedz,"featuring Fabolous, a Bruno Mars / Kodak Black remix, and an original song featuring his two-year-old daughter, for his Mayor MondaySeries. He is currently on a promo run throughout the Midwest, Carolinas and New York City.
He has been extremely present on the philanthropic front as well. In May, in conjunction with Hair Melodies Beauty Salon, he partnered with Laura's Home Women's Crisis Center in Cleveland, Ohio to offer eleven women a head to toe makeover.