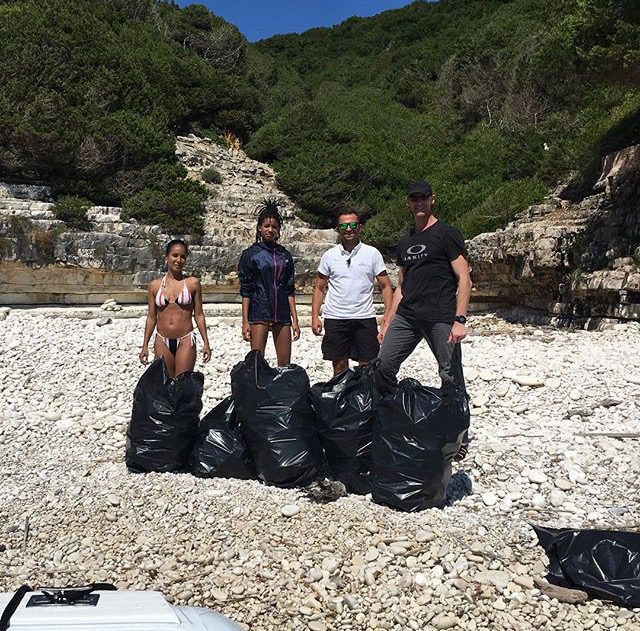 Jada Pinkett Smith and her daughter Willow are doing their part to take care of the earth, from Greece.
On Saturday, the mother-daughter duo shared that they had traded in their busy lives in Hollywood to take up stay in Greece. According to Instagram, during their visit, the two cleaned up a trash ridden beach.
"Being so far away from what I perceive as a polluted metropolis, I couldn't stand seeing these beautiful beaches in Greece littered with trash," Willow wrote alongside a slideshow of their efforts. "I saw seagulls, dead on their backs from choking on tiny slivers of plastic and other non-biodegradable materials."
"Four beautiful humans accompanied my mom and I in gathering 22 trash bags full of plastics and urban debris off of 3 small beaches in Antípaxos, Greece," the 16-year-old continued. "When we see these things on our TV's or phones it seems far away for some reason; But when it's right in front of you I feel as though it is humanities responsibility to do as much as we can (in the moment and long-term) no matter how small the action is."
"As we all start to do our part, we gradually make a difference," she added. "Hopefully today we were able to elongate and preserve the beauty & existence of the local sea life."
Check them out in the gallery below.