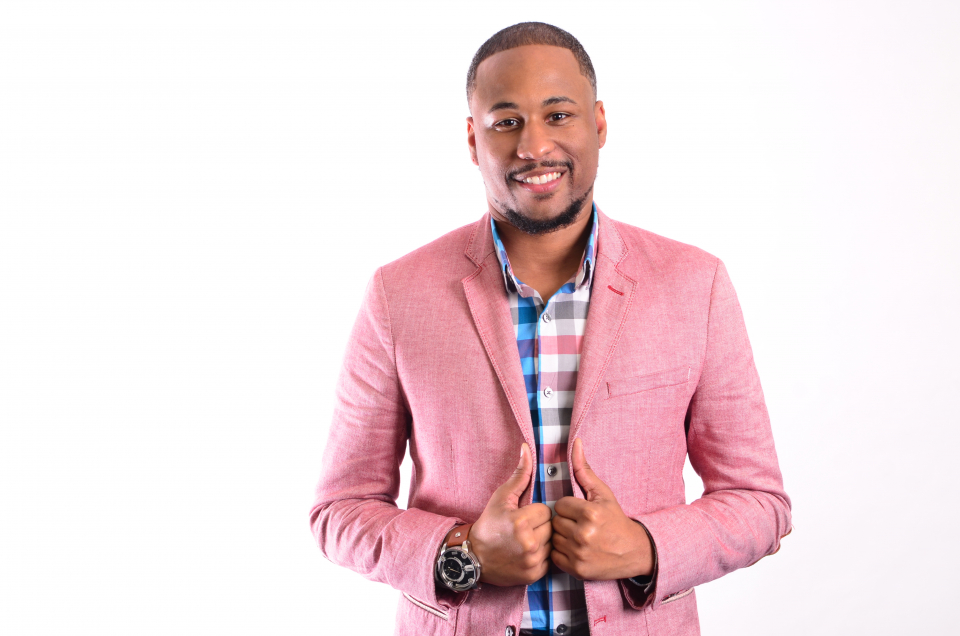 The J. Hardy Agency is an Atlanta-based influential marketing and public relations boutique firm specializing in mainstream and faith-based music, motion picture films and personal publicity.
Its owner, Jason Hardy shares why he loves gospel music and provides thoughtful advice to entrepreneurs.
What inspired you to focus on gospel music?
Gospel music is my first love. I grew up listening to gospel music in my home which is the only music I was allowed to listen to. I knew and still know that gospel music heals. I've always had a heart for people and wanted to focus on being a part of a movement that is/was positive. Gospel music was and still is that.
How did you get started in the entertainment business?
In 2003, I attended Berklee College of Music in Boston as a voice principle and majored in music business and management. I attended a church while a student and met a lady by the name of Freda Battle who at the time was the minister of music at the church that I attended and also served as president of a record label named Axiom Records, which was owned by the church as well.
It was Sunday, March 14, 2004, I introduced myself to Freda Battle after church service and expressed my interest in working in the music industry. She told me to come by her office the next day and from our meeting, at the age of 18, I received my first opportunity working in the entertainment business securing a nontraditional internship with the label that lasted for three years.
During my tenure with the record label, I worked with the companies emerging and veteran acts including GRAMMY® Award-nominated legendary female group Witness and celebrated city-wide choir Freda Battle & The Temple Worshippers. I honed my networking skills and maintained solid media and industry contacts, which led to launching my PR firm, The J. Hardy Agency in 2007.
What do you look for in someone before you take them on as a client?
Aside from having a budget of course, for recording artists, I look for someone who has great music that's professionally mixed and mastered and ready to be publicized nationally. Having a radio promoter who services to BDS and Mediabase reporting stations is a must! I look for potential. You don't necessarily have to have the "It" factor but the willingness to work hard, listen, learn and grow. Some artists just need some grooming and polishing. I offer artist development, media training and coaching services, which I believe for the most part is nonexistent nowadays and is essential to any artist's career.
Lastly, when considering working with artists, personalities and on motion picture film projects, I look to see if there's an amazing newsworthy story to tell.
What makes someone a celebrity?
I believe when considering what makes someone a celebrity I would say their monetary earnings, high-profile endorsements, press clippings, magazine covers, TV and radio appearances and web hits. Being a celebrity, for the most part, has nothing at all to do with talent, intelligence, contributions to the world, or quality of character. It's all about in my opinion money and media.
What is the most difficult aspect of being an entrepreneur?
The most difficult aspect of being an entrepreneur for me was financial stability in the beginning stages of my career. When I launched my company in 2007, I was working part-time during the day with my company and working another part-time job at night to pay bills. For almost three years I did mostly pro bono work to prove myself and build a credible track-record. I've been a full-time publicist now for the last six years and it feels great.
What has been your most rewarding moment in the entertainment industry?
Wow. I have a lot of rewarding moments. One, in particular, would have to to be when I received my first Billboard plaque a few months ago for my contributions on 20-year-old Grammy and two-time Billboard Music Award-nominated gospel singer Jeklayn Carr's number one album The Life Project.
What advice would you give someone who seeks to become an entrepreneur?
First and foremost I would suggest that you are submitted to a pastor and a Bible-based teaching church; That's your foundation. In the beginning stages of my career, I didn't have a mentor from a business standpoint everything was trial and error. I would advise anyone that is seeking to be an entrepreneur specifically in the music-entertainment industry to learn, learn and keep learning! Make sure you have your business set up properly. Image and branding are everything. You are your own brand. Make sure everything you do you do it with integrity. It will take you far! Attend every entertainment business conference you can — faith-based and non-faith-based. Build genuine relationships and be wise with your financial spending. Save money because you make come across low seasons at times. Surround yourself around other entrepreneurs who operate in integrity who is selfless and willing to help and give you advice when needed.
Where would you like to see your business in the next five years?
God willing, I'm still moving and shaking. I have a love and passion for sports so venturing out into that arena and representing athletes is definitely the plan.