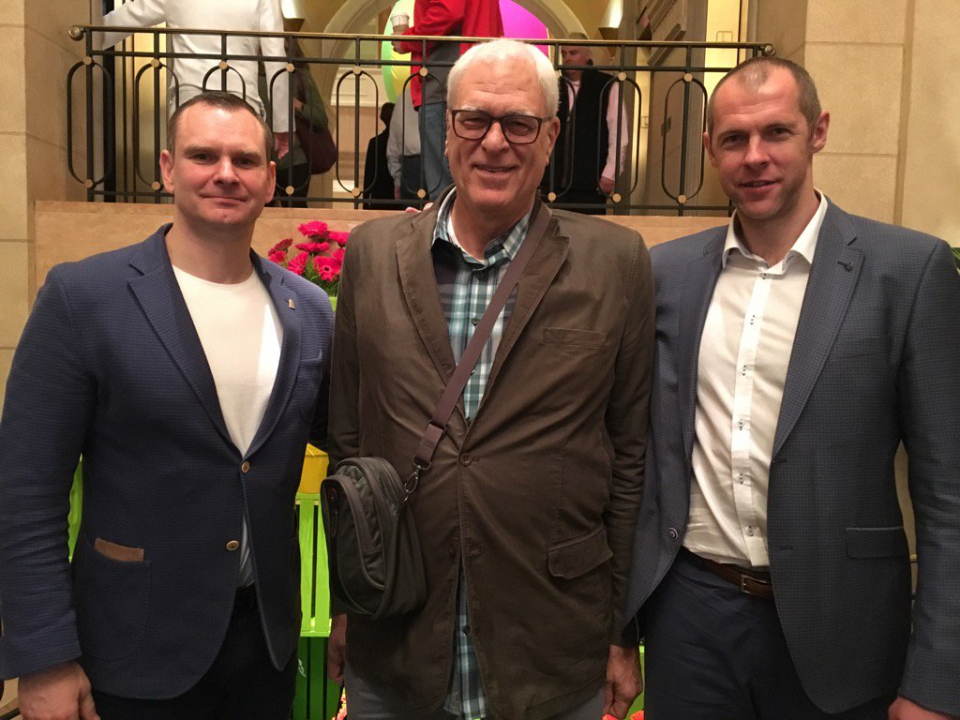 The New York Knicks basketball team under the tutelage of Phil Jackson was a certified disaster, an utter atrocity. The franchise crashed through the floor and sunk to subterranean levels in the past three years under James Dolan and Jackson.
Jackson has been officially fired as the Knicks president after he oversaw one of the worst eras in team history, with the team saying in a statement Wednesday that they had "mutually agreed to part company."
Days after Jackson reiterated his desire to move Carmelo Anthony, Madison Square Garden chairman James Dolan reversed course and cut ties with Jackson with two years remaining on his contract.
"After careful thought and consideration, we mutually agreed that the Knicks will be going in a different direction," Dolan said. "Phil Jackson is one of the most celebrated and successful individuals in the history of the NBA. His legacy in the game of basketball is unmatched."
But his work as a first-time executive was horific. The winner of an NBA-record 11 championships as coach, Jackson couldn't engineer one playoff berth while running the Knicks. The team was 80-166 in his three full seasons, including a franchise-worst 17-65 in 2014-15.
His departure was quickly welcomed by Knicks fans such as film director Spike Lee and a multitude of others. Take a look at the funniest memes and tweets celebrating Jackson's ouster from Madison Square Garden.
#nyknicks Knicks fans when they get the news Phil Jackson is fired. pic.twitter.com/DBWOsOFQd5

— DKT (@darleneturner53) June 28, 2017
When your team fires Phil Jackson but you remember James Dolan is still the owner #Knicks pic.twitter.com/JjtGvYnDmq

— EdgyFlower (@GlamourKnicks) June 28, 2017
***Carmelo Anthony wants a buyout to go to the Cleveland Cavaliers***

James Dolan to Phil Jackson : pic.twitter.com/Q4hHoxYaCu

— SportsRhetorik™️️ (@SportsRhetorik) June 28, 2017
A live look at Phil Jackson's New York departure. ? ? ⬆️ pic.twitter.com/QvcvhRPIST

— theScore (@theScore) June 28, 2017
Knicks fans getting out of bed today after learning the Phil Jackson era is over pic.twitter.com/gPKdmoqt24

— Shooter McGavin (@ShooterMcGavin_) June 28, 2017
$11M: What Phil Jackson made in his 9 years with the Bulls (6 titles)

$60M: What Phil Jackson made in his 3 1/4 years with Knicks (90-171)

— Darren Rovell (@darrenrovell) June 28, 2017