In an industry in which males still dominate, an unapologetically zealous, multiculturally influenced student of her craft named DJ Poizon Ivy has emerged. The talented empress behind the turntables balances motherhood, deejaying for the Dallas Mavericks and Dallas Wings, while still managing to make appearances throughout Dallas and around the country. As an international DJ, Poizon Ivy loves diverse music, incorporating all genres into her sets and radio mixes.
Born Ivy Awino in Nairobi, Kenya, and raised in Dallas, Awino mastered both the piano and cello before discovering her love for yet another instrument; turntables.
Rolling out caught up with this DJ phenom recently. Check out what she had to say below.
When did you develop an interest in deejaying? Who are your role models in the industry?
My passion for music has been a life long thing. I actually picked up deejaying while in college. My frat brother was the premier DJ in Milwaukee at that time and he was the one that actually taught me the craft per se.
I have several role models and look up to various people for different reasons. I would definitely say DJ Jazzy Jeff for how he has continued to display a sincere love and dedication to the craft over the decades. I must mention DJ Khaled for how he has transcended the typical DJ persona and become a brand to be reckoned with.  I have an immense respect for his business acumen. A few of my other favs are Spinderella, DJ Carisma, DJ Princess Cut, DJ Diamond Kuts. And on the turntablist side of things, DJ Lady Style and Shortee.
How did you transition from college to a career spinning records?
I deejayed through the latter part of college. I had my daughter the day after graduating and had to make a decision on what I wanted to do that would both a) feed my child, b) allow me to have a flexible enough schedule to be with her as much as possible and c) pay the bills but also be something I have a drive to pursue . So I took a leap of faith and decided to chase my heart song. So far, so amazing!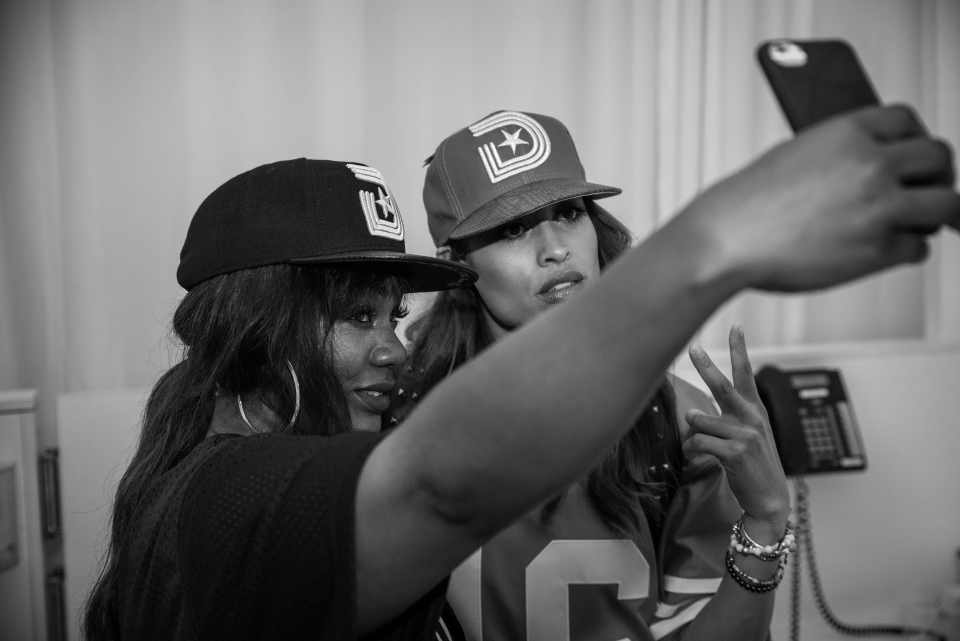 You are the official DJ for both the Dallas Mavericks (first female DJ ever and only second female DJ in the NBA) and the Dallas Wings. How does the work/audience differ?
Honestly, there aren't too many noticeable differences in terms of working the crowd. The goal is to draw as much energy out of the each and every crowd while entertaining them as well. The goal is to leave a lasting impression on everyone that steps foot into the arena in the name of coming to watch one of the teams play. That's all that I keep at the forefront.
How do you keep the fans hyped when their team is losing?
Lots of vitamin E! Energy galore! I do my best to get them to participate by chanting, clapping, dancing, etc.
You have developed your own style in music as well as fashion, what are your influences?
I honestly draw from what I'm currently into at the time. I read and research a lot of different eras in music, fashion, technology, etc. Fun fact: I'm a huge history buff actually. At the same time, I'm anti-fads and trends so I almost always try to go against the grain, not for the attention but it is seriously how I feel. I really have to give it up to Rihanna in terms of never being afraid to be herself. Being Kenyan, I draw a lot of inspiration from my ancestry as well.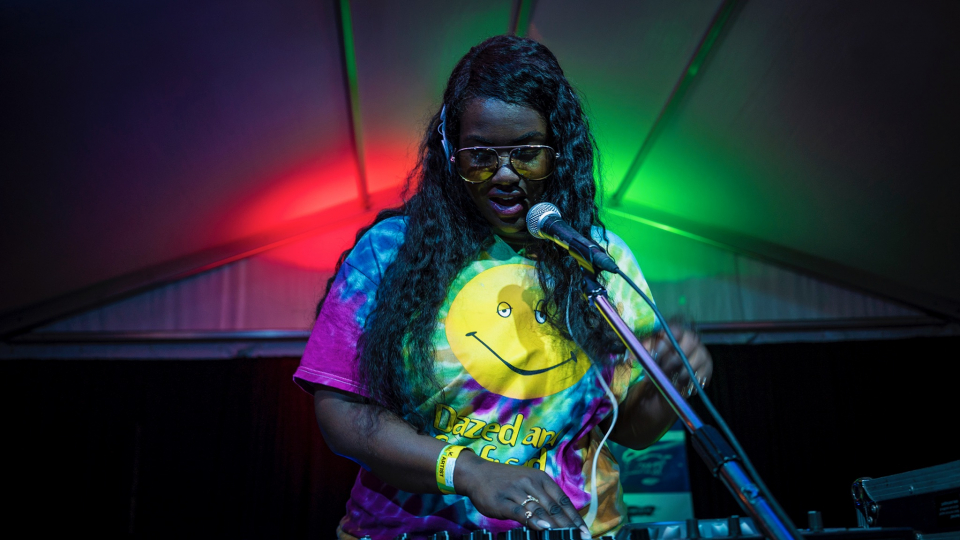 How do technology and social media impact your work? 
Obviously now more than every, both social media and technology have seamlessly woven themselves into all aspects of life in one form or another. The upside to social media for me is the immediacy in being able to get feedback or interact with fans. Sometimes, in game, I ask for song requests, etc. It makes work fun for me. In regards to technology, I rely on so much to be able to do what I do flawlessly. From software to hardware, technology is integral to my work and I make sure I try to stay on top of what's hot but also what's effective.
What's next for Poizon Ivy the DJ? 
I am ready to take things to the next level for sure. I've always wanted to be a performer of sorts and as a DJ I definitely am but let's just say that there are so many surprises in store. I want to continue to revolutionize the in arena game experience for both the Mavericks and Wings franchises. I want to be active in moving the game operations field to new heights. But as I get older, I realize the importance of remembering to actually enjoy life along the way so on a personal tip, I am eager to continue working hard but also adding memorable life experiences for myself.