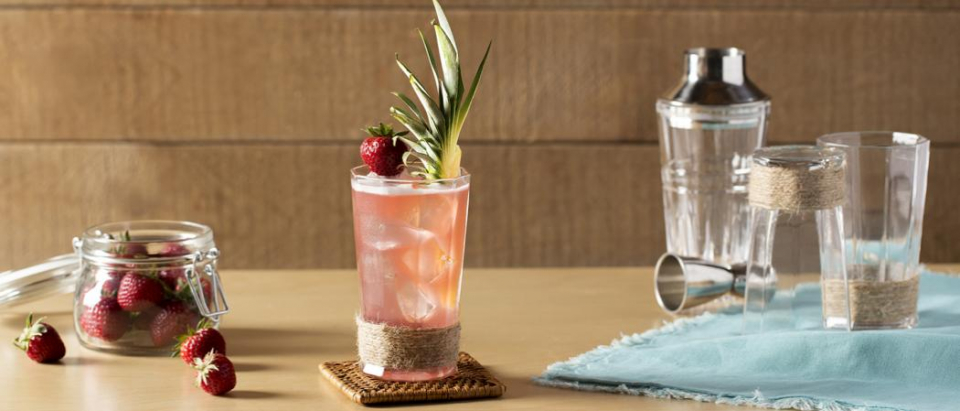 Fourth of July weekend may be coming to a close but with the annual holiday falling on a Tuesday, friends and family members will likely gather throughout the workweek. For a handful of quick and easy cocktails to keep the party going, keep these festive recipes from our friends over at Captain Morgan, Modelo, Cruzan®, and more, in mind. As always, drink responsibly.
Cruzan® Bay Breeze
Ingredients
1 ounce Cruzan® Aged Light Rum
1/2 ounce Pineapple Juice
1/2 ounce Cranberry Juice
Pineapple Slice
Strawberries
Directions
Pour Cruzan over ice into a rock or tall drink glass. Fill with pineapple juice and cranberry juice. Garnish with a pineapple slice and strawberry.
Knob Creek® Lion's Tail
Ingredients
2 ounces Knob Creek® Bourbon
1/2 ounce fresh lime juice
1/2 ounce allspice dram liqueur
1 dash Angostura® Bitters
1 teaspoon simple syrup p
Directions
Combine all ingredients in a cocktail shaker and stir. Pour into a chilled glass. Garnish with a lime twist.
LocoNut Colada
Ingredients
1 1/2 ounces Captain Morgan LocoNut
1/2 ounce Captain Morgan Original Spiced Rum
1/4 ounce Cream of Coconut
1/2 Pineapple Juice
Directions
Combine LocoNut, Original Spiced Rum, Cream of Coconut, and pineapple juice into a shaker and fill with ice. Shake vigorously and strain into a rocks glass filled with ice. Garnish with a pineapple wedge.
Modelo® Sparkler Shandy
Recipe by Bryan Windsor, Austin
Ingredients
12 ounces Modelo Especial
2 ounces fresh grapefruit juice
3/4 ounce Casa Nobleš Blanco Tequila
1/2 ounce agave
2 jalapeno slices
1 long grapefruit twist
Directions
Add grapefruit juice, tequila, agave and jalapeno slices to a shaker filled with ice. Muddle thoroughly. Shake well over ice. Pour through a strainer into a highball glass with ice. Top with Modelo Especial. Serve the remaining beer with the cocktail. Long grapefruit twist and jalape–o slices (for garnish).