Issa Rae, Ava DuVerney and New Edition reveal life stories at AT&T Genius Talks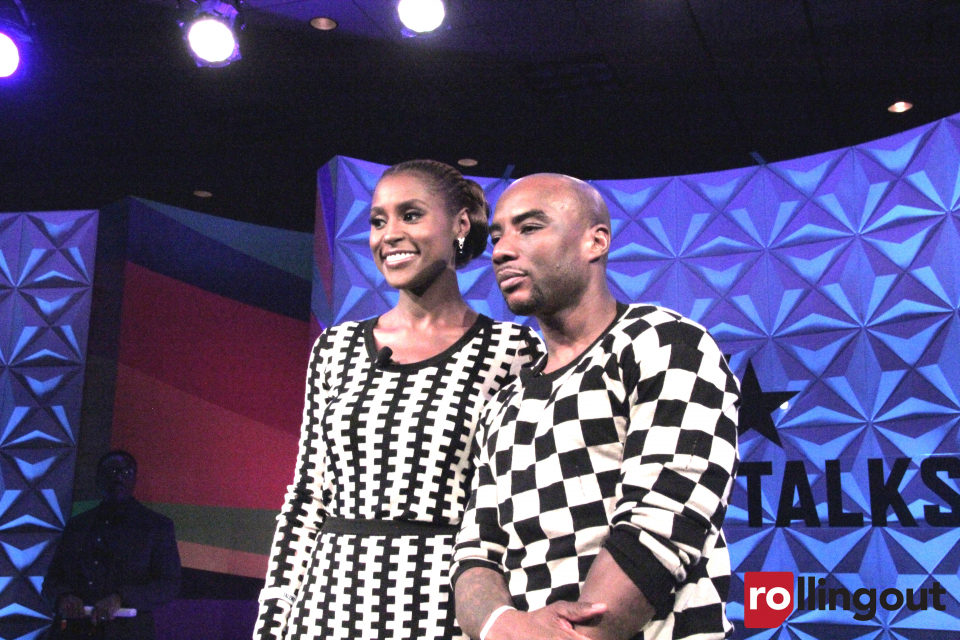 Genius Talks have become a staple of the BET Experience during BET Awards weekend. Sponsored by AT&T, the event features top celebrities in an intimate setting as they reveal their life stories of success.
The 2017 Genius Talks was moderated by Charlemagne Tha God and featured interviews by Issa Rae, Ava DuVerney and New Edition.
Before a capacity-filled audience, Issa Rae shared why decided to create content on her own terms instead of waiting for Hollywood to call. She also explained why HBO proved to be a perfect fit for her brand.
"When 'Awkward Black Girl' was being approached by TV networks, I maintained that I didn't want to go to a network, I wanted to go to a place like HBO," Rae said. "Because they feel close to the internet. They're very writer friendly and good storytellers."
Ava DuVernay spoke later in the afternoon and discussed her hit show "Queen Sugar," working with Oprah, and the prison industrial complex that is discussed in her documentary 13th.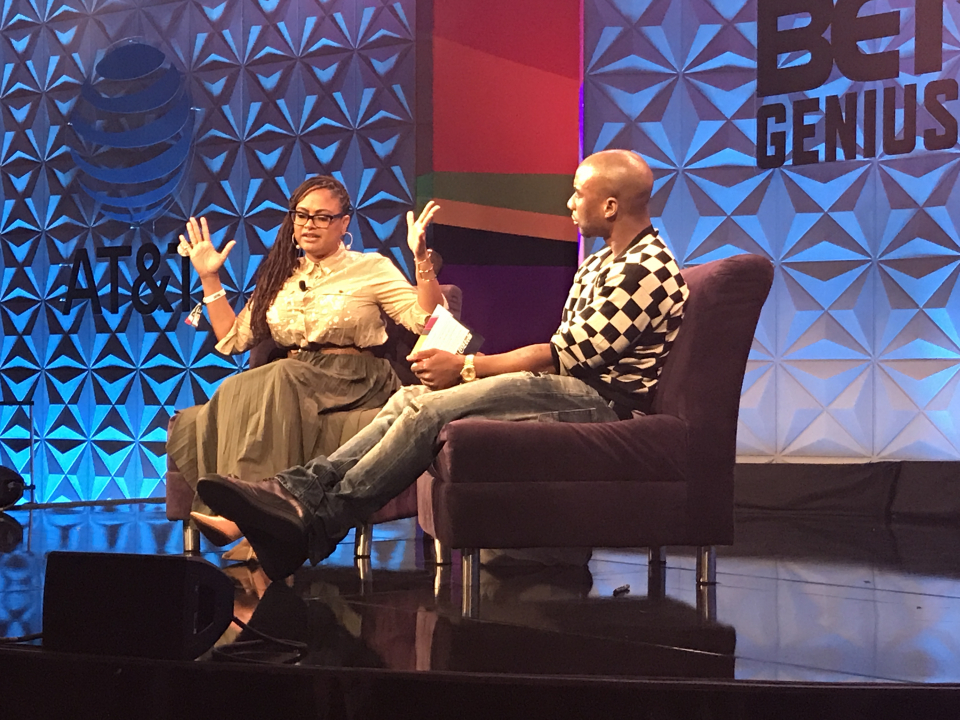 Members of New Edition also shared their thoughts on their hit BET film, "The New Edition" movie. "During the writing process, there were conversations that should have taken place 20-25 years ago," Michael Bivins said. "Once we told the story, our biggest challenge was letting go and trusting Jesse Collins, Abdul Williams the writer, and Chris Robinson to tell the story in an authentic way."
Along with Genius Talks, AT&T also sponsored the AT&T Tech Lounge which featured live music, a virtual reality tour into Afro-Futurism, and a selfie station. Young Paris also performed at the AT&T Tech Lounge and attendes got an opportunity to win tech prize-packs.
For more info visit: http://thebridge.att.net/the_bridge.html