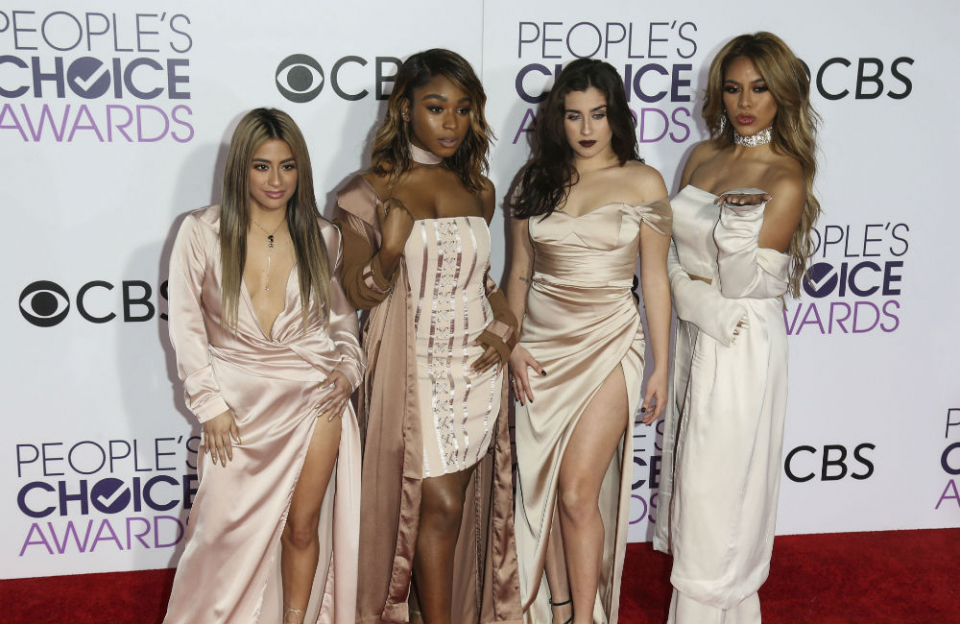 Fifth Harmony is fully focused on maintaining their friendship following the departure of Camila Cabello.
The group — who shot to fame on the U.S. TV show The X Factor' in 2012 — were reduced to a foursome when their bandmate quit in December, but are stronger than ever as they move forward with new single, "Down." The group now consists of Normani Kordei,  Lauren Jauregui, Ally Brooke and  Dinah Jane Hansen.
"We're doing greater than ever right now amongst the four of us. We're starting from the ground up," said the 21-year-old Kordei.
The group is working on new material and recently received praise from their label boss, Simon Cowell.
"We came over to his house, played him some of our records and he was super excited. "He even gave us a standing ovation!" said 20-year-old Hansen.
The girls say they have had a lot more involvement in the creative process of their new tunes and aren't afraid to say if they don't like something.
Lauren, 21, told Britain's Metro newspaper: "We have a lot more control.
"A song was presented to us and we went back to the label to say, 'No, this isn't us, this isn't our image.'  We really fought to make our voices heard and that song never came to light."
Fifth Harmony briefly considered adopting a different moniker after Camila made them a quartet, but they ultimately felt it was important to stay as they were.
"It was obviously a thought, because it was a prevalent thing that there's four of us not five. Regardless, we were all very united in the fact that we didn't want to change the name. Fifth Harmony is the name we grew up with and we worked for and it's our brand. It's who we are. … It's what we spent five years on," said Jauregui.
But they don't need to go out looking for a fifth member because they already feel like they have one.
Hansen said: "The fans named us Fifth Harmony. And now they're the fifth member."