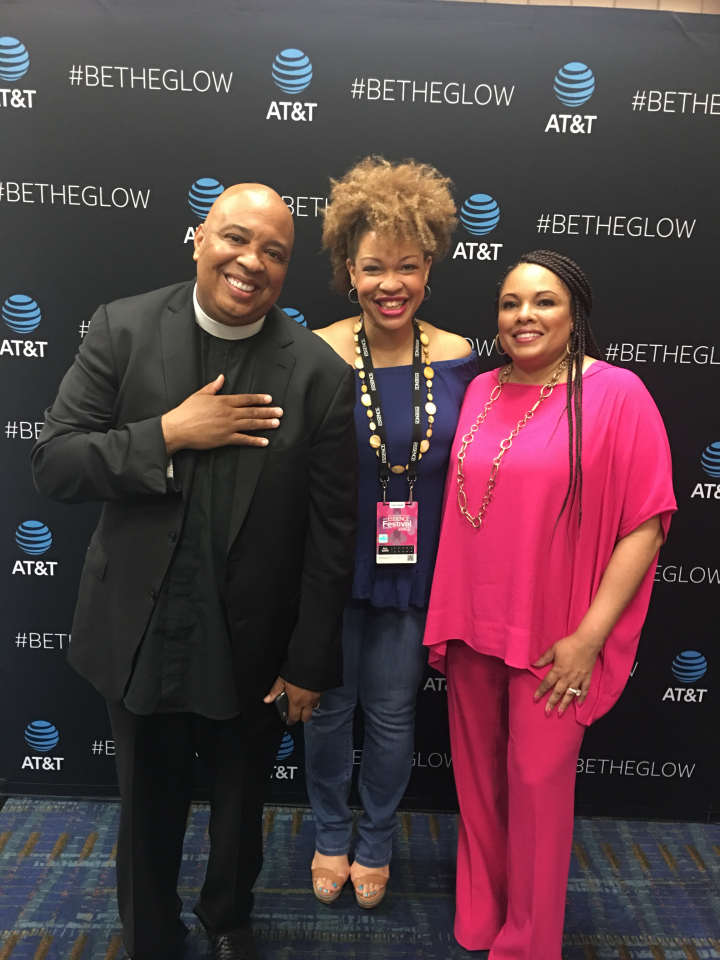 L. Michelle Smith is a consumer insight expert who is blazing a trail for diversity in one of the most respected Fortune 10 companies. As the director of public relations in AT&T's global marketing organization, her involvement in AT&T's #InspiredMobility campaign comes as no surprise. Rolling out was able to talk with Smith and understand how Rev. Run and his wife Justine Simmons perfectly align with #InspiredMobility.
Why did AT&T believe Rev. Run and Justine were the perfect people to represent Inspired Mobility?
If you look back at his show during "Run's House," every episode ended with him in the bathtub with a device and he was, at the time, texting words of wisdom. That image was blazoned in our minds and we couldn't think of anyone who had been doing it the longest, who was also a reverend, and such a big influence in hip-hop. He is a Rock and Roll Hall of Famer, Grammy Lifetime Achievement Award winner, and he crosses all types of boundaries. We are looking at how culture can break into the mass market and make it even bigger, and he is a great example of that. With Justine, last year's research that we launched actually showed that black women lead the way in inspired content sharing and connecting with inspiration. So we thought that Rev. is great and we can't lose him but what if we had a female touch to it. So here comes Justine and she is perfect for it. At first, she said that she wasn't really on [social media] and Rev. Run said, "Yes you are. You are all over my handle." And it's true! She inspires people every day being on his Instagram.
How is Rev. Run able to connect AT&T with his fans and everyone who looks up to him?
He is such an influencer. When he was talking about how we [AT&T] had taken him around to different media outlets, we initially took him to radio shows. What we found was that the DJs, who are also influencers, were just so enamored with him because so many of them entered the business because of Rev. Run. So they got excited about him being there and they would share it on their Twitter handles and they would share on the radio, too. We saw that people just got very excited about it. And again, we started seeing, "All God's children" excited about Inspired Mobility and it wasn't just one kind of person.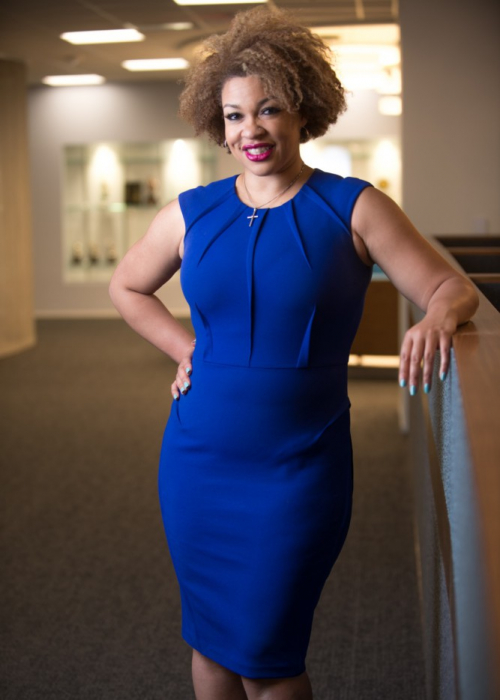 What would you suggest to people, who may or may not be influencers, on how to use their platforms to inspire others?
I think one of the things people have found effective is to first be as authentic as possible. You also want to share things that are near and dear to you and are positive, and even in your network [of followers] that will move someone. Typically, what we've seen is that type of emotional content is shared more often than just plain or common content.
So where do you see the future of technology and where do you see AT&T in that aspect?
So when we first launched Inspired Mobility, it was before we acquired Direct TV. We were mostly a mobility company. Now we are transforming into much more. Of course, there is this other deal we are waiting to close with Time Warner but we're becoming an entertainment company. What that means isn't just red carpets and movie stars. We're talking about making sure people are able to connect with the content that they want and at the time that they want to be entertained or inspired anywhere and have entertainment their way. We want them to have it on their own terms, whether it's on their device, smart TV and even on their Playstation. It's the way they want it, whether they are on the go or at home.
To read Rev. Run and Justine's Interview, click here.