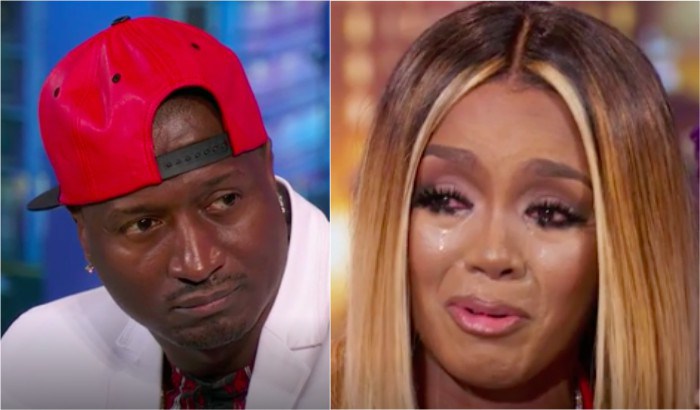 "Love and Hip Hop Atlanta" star Rasheeda Frost could not control her emotions during the reunion special talking about her husband, Kirk Frost, and the fact that he has fathered a child with another woman.
In the trailer for the upcoming reunion episode, Rasheeda tells Frost that his affair with stripper Jasmine Washington broke her down completely.
The episode shows Rasheeda losing it entirely and sobbing as soon as she was asked about the situation. She was unable to respond at first. When she finally composed herself, she had this to say to her husband: "When you're in a marriage and a commitment … and I grew up with this man, and he's hurt me, and it's crazy, because he's also helped me grow to become the woman I am today."
"But when you hurt somebody, and you dismantle a bond, that's the hardest thing to get over," she continued. "Heartbreak is like the worst thing to get over."
She added, "And I don't want to cry no more. I promise y'all, I said I ain't going to cry about this no more, because at the end of the day, this is a lesson. But more than anything, this is a lesson for you." She pointed at Kirk as she continued, "For you to understand what you've done."
"You know, we have children, and that's the main thing that bothers me, is we have children who look at you like a f*****g superhero. You are a father, and for you to do this, you didn't think about all the f*****g consequences of this," she said. "And not only did you hurt me, but you broke me."
The Frost family has endured some tumultuous times in recent seasons on LHHATL: from the husband secretly ordering a DNA test of Rasheeda's latest child to ensure that it was his; to Rasheeda's mother running over and busting up Kirk's prized motor bike. But this extramarital affair is by far the couple's most challenging hurdle.
Do you believe the Frost family will stay together through this?