Robert Kardashian Jr. got some unsolicited advice from hip-hop heavyweights Snoop Dogg and T.I. as they weighed in on  Kardashian's very public meltdown on Instagram. Kardashian exposed Blac Chyna for allegedly sleeping with two men, having an uncontrollable drug habit and behaving badly in front of their child.
Snoop and Tip tried to advise Rob how to handle his relationship squabbles.
Snoop Dogg, who had his own very public domestic situation with his wife back in the day, literally told Kardashian to buy another Chyna.
"She seen a sucker and she licked it," said Calvin Broadus.
T.I. also weighed in on the situation, saying Kardashian should just move on.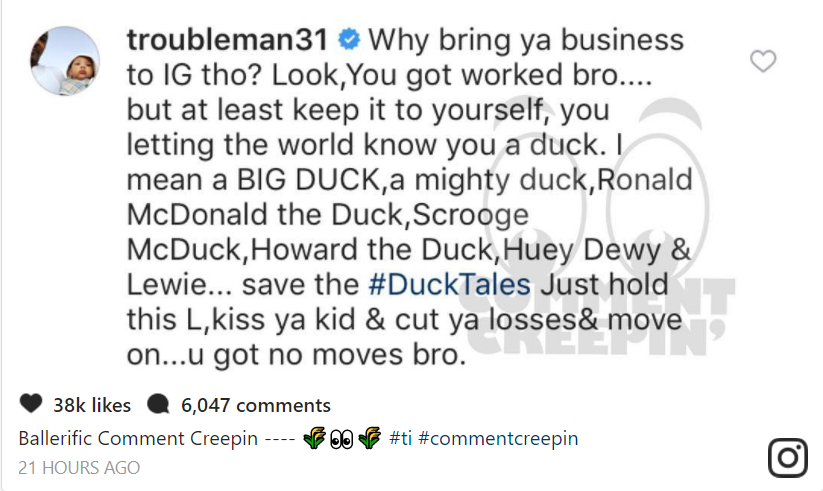 Tip's relationship tumult is more recent. On the show "T.I. & Tiny: The Family Hustle," the rapper and his wife were going through the pangs of separation and contemplating whether to divorce. There have been accusations of marital infidelity on Tip's part; in fact, the rapper is said to have up to three women who may be carrying his seed.
Perhaps because of T.I's indiscretions, Kardashian wasn't feeling Tip's "tip" and responded harshly with a scorching rebuke of the legendary rapper and his sexual proclivities. Check out what Kardashian had to say to the ATL actor and hip-hop boss: