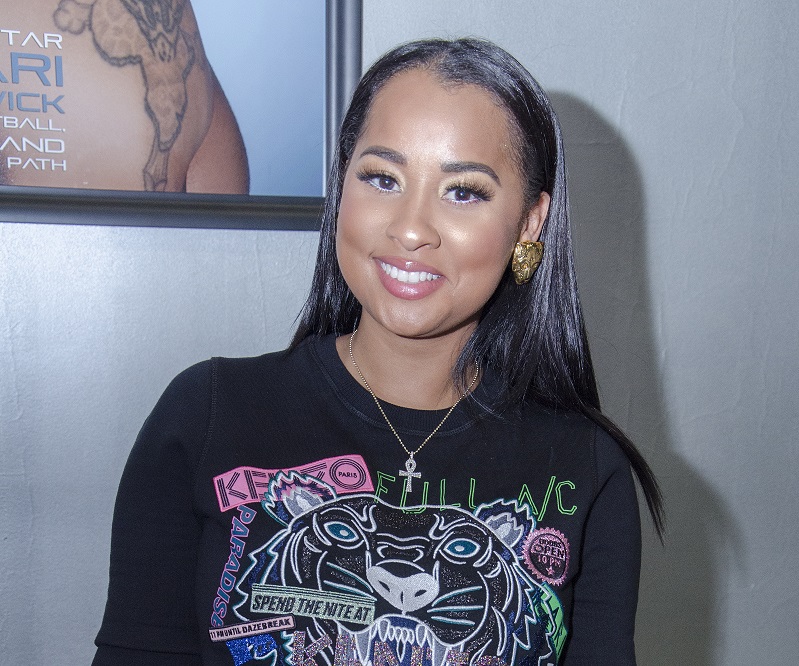 Tammy Rivera stopped by our Reality Check series to discuss her new single, "All These Kisses." We hosted a private listening session with a live audience and most guests weren't impressed with the idea of Rivera actually singing — until they heard the music. The R&B track has a great groove to it and Rivera's voice is very strong and melodic. It was a welcomed surprise for guests that had automatically lumped Rivera with the other reality stars who decide they want to put out a single in order to capitalize off of being on TV for the moment. Nope, ladies and gentleman, Rivera is the real deal. It's actually sad that we haven't heard music from her before.
Rivera says she knew audiences would be skeptical; in fact, she admits award-winning producer/songwriter Rico Love was beyond skeptical when he heard she wanted to work with him.
"Rico said if I was serious I had to book the time and set everything up myself," Rivera explains. She did just that and the result was a beautiful ballad that sounds very much like an ode to her husband, hip hop artist Waka Flocka. "Rico wrote the record, but it was based on our conversations," Rivera says when asked if the record was truly a love song to her husband. In true Rico Love fashion, the song has a great melody and substance; if you are into R&B, you may want to check it out.
Hear more from Rivera about her new single, after the break: