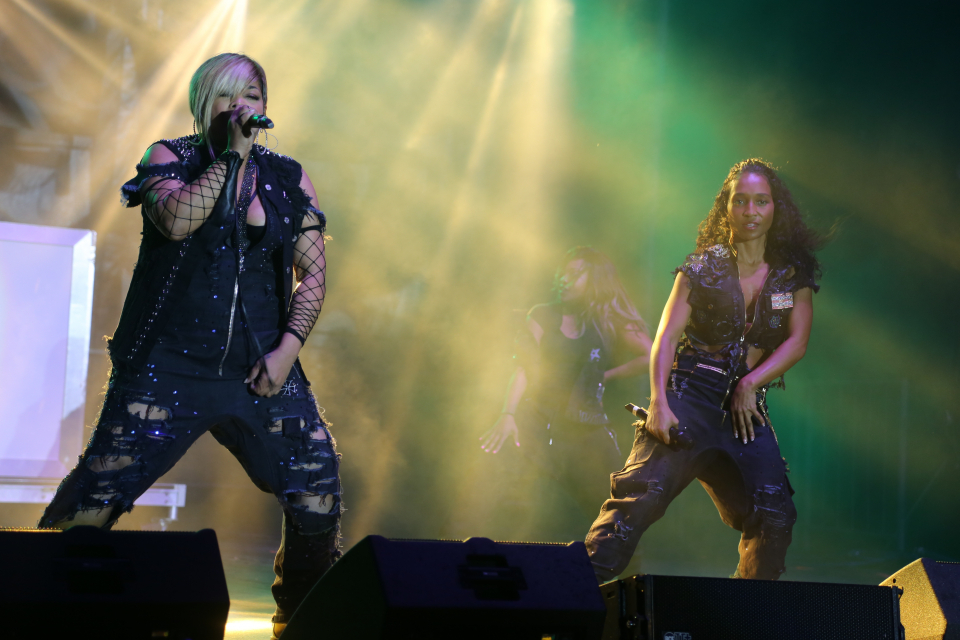 TLC was blocked from using late bandmate Lisa 'Left Eye' Lopes' raps on their album by her family.
The group's remaining members, Rozonda 'Chilli' Thomas and Tionne 'T-Boz' Watkins, wanted to pay homage to Lopes, who tragically died in a car crash in 2002, by using her voice on their final album TLC, but where left stunned when Lopes' estate said the group could not use the recordings the star left behind without paying.
They were forced to just use a snippet of an interview with Lopes.
Chilli revealed, "She does have some other raps her family are holding hostage; they won't let us use them unless we pay money; it's just crazy. The other music she was doing before she passed away was more of a poetic vibe. When we finished the 3D album, we got all the stuff we could possibly get that would match what we were talking about at that time and used it. We couldn't use anything else because it didn't match. So we used that interview (sound bite) on the interlude; it's the essence of Lisa."
Despite the knock-back, TLC was determined to share a worthy tribute.
Chilli added to News.com/au, "It is what it is. It doesn't stop us from making sure we honour our sister."
The "No Scrubs" hitmaker recently said she knows Lisa would be proud of how they are carrying on her memory.
Speaking about how they've become comfortable as a duo, she said, "It has been a long time since we lost Lisa and we've continued to tour so we've have gotten used to the two of us … Today we know she would be so happy with what we are doing and making sure her legacy lives on."