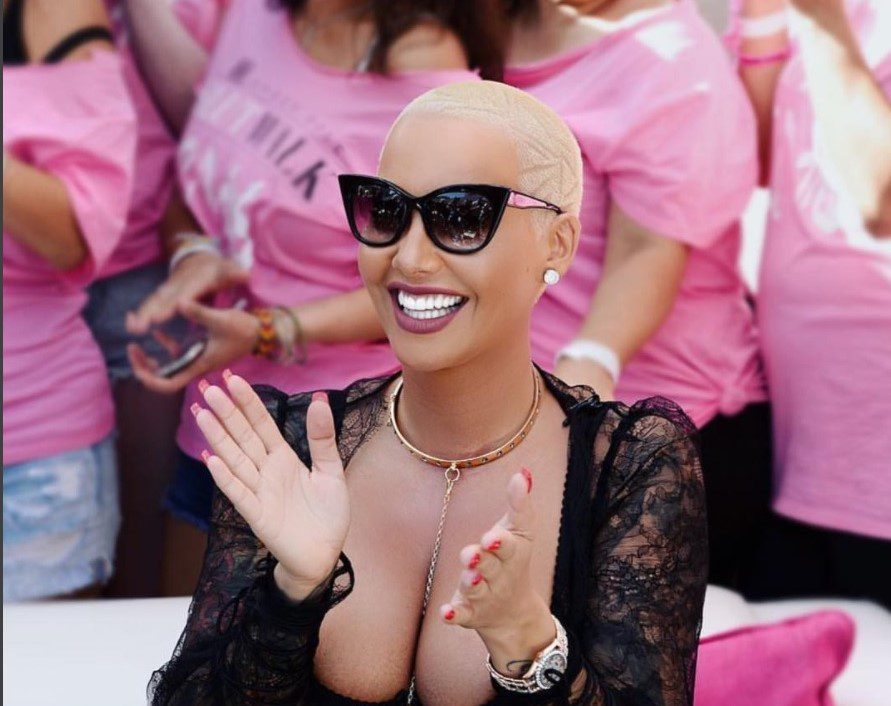 Amber Rose has blasted people who "leak" naked images of women on the internet.
Just days after Rob Kardashian posted explicit pictures of Rose's friend Blac Chyna on Instagram and accused his former fiancée of cheating on him, taking drugs and leaving him after he paid for her to undergo weight loss surgery, Rose, 33, lashed out in a new interview.
Although she did not mention Rob or Chyna, Amber told Refinery 29, "People are very uncomfortable with the female body. It's ok to leak images onto the Internet and people are like, 'Yeah, that's so cool.' But if you actually do it yourself and in a way that's owning your own sexuality, it's almost taboo."  Amber was referring to a completely naked image she posted of herself, which was met with contempt by many commentators, notably Piers Morgan.
Speaking about getting embroiled in a Twitter spat with Piers over the picture, Amber said, "I wanted to prove a point, and of course arguing with Piers Morgan, who is such a d**k… That's why I kept going back and forth with him.  "I posted a picture of Adam Levine with a woman grabbing his d**k and balls, and Piers was like, 'You know that's different because that was for testicular cancer – so that's okay.'
"Men feel like they can do whatever, and show their bodies off constantly, but we can't – that's bulls**t."
Amber posted the picture in order to raise awareness of her annual Slutwalk, which fights against sexual violence, gender inequality, and rape culture. She explained, "I go far and beyond to p**s people off on purpose. That's what I do to bring awareness to Slutwalk and what's going on. The fact that there are double standards, that women are not allowed to own their sexuality and their bodies. We can't possibly be sexually confident, because then we're w****s. We're not allowed to have a past. We're incapable of love if we're too beautiful or if we're too successful. It's all really, really f**ked up."