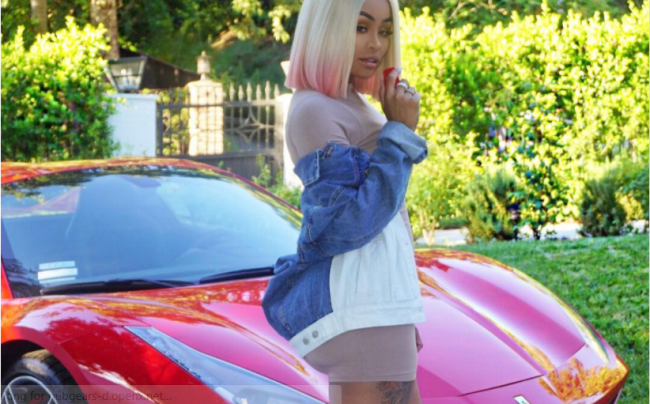 Rob Kardashian broke the internet the past two days with his crazed — and probably illegal — revenge porn posts aimed at estranged girlfriend Blac Chyna after he finally snapped from her playing him one too many times.
Kardashian had suspected Chyna has been sleeping with him and multiple dudes while doing drugs in front of their child. Therefore, Kardashian has allegedly repossessed the luxury whips he let her drive.
The infidelity was confirmed as one of Chyna's "side pieces" posted on Instagram the two of them cheating on Kardashian in the very bed that their child was allegedly conceived. The guy, Ferrari a.k.a. Rarri True. is also the man who devised a plan to "help" Rob expose Chyna — for a fee. Kardashian went on to blast Chyna for accepting $250K in jewelry while still smashing Ferrari and another alleged side piece named Mechie.
Worse, the guy was wearing the expensive robe Kardashian paid for while Chyna appeared to be enjoying the moment. Many people took Chyna to task for engineering one of the sloppiest gold-digging ploys in recent memory.
Instagram shut Kardashian down for posting nude photos of Chyna. But Kardashian's rage was still, well, "raging" on and he continued his obscene revenge campaign on Twitter and SnapChat, and he even posted a clip of himself gloating over the luxury whips he claimed to be paying for and that Blac Chyna drove.
Kardashian allegedly repossessed the whips he loaned out to Chyna. But the Kardashian clan is reportedly mortified and worried about their brother and his strange behavior. Another report states that Kris Jenner and the Kardashian daughters are very concerned about Rob's state of mind. We all know Rob has been battling bouts of deep depression and weight fluctuation.
In the meantime, it looks like the jig is up for Chyna, after all. What do you think? Do you believe Kardashian will give back the cars to Chyna — or are they really a wrap?