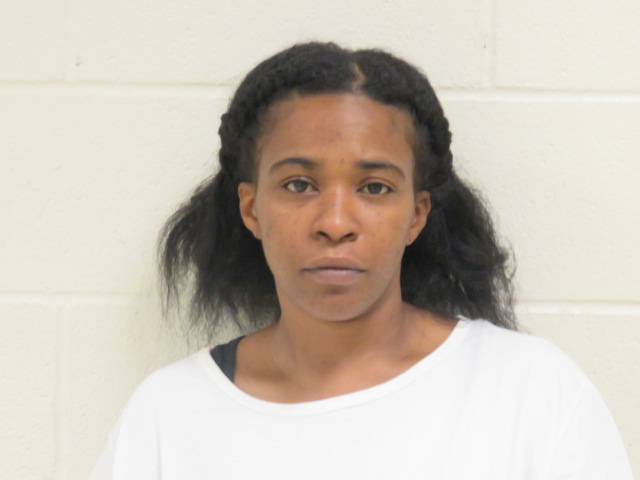 A text message from a woman led to a man losing his front two teeth. According to Cleveland.com, the incident occurred while Marsharee Crawford, 33, was at Cleveland's Edgewater Beach with her boyfriend, also 33.
At some point during their visit to Edgewater Beach, Crawford was able to get her boyfriend's phone and scrolled through his text messages. She eventually noticed a text message thread where he had a conversation with another woman and Crawford became enraged.
She began yelling and pointing her finger at the man's face and she pulled his pants down while witnesses watched. Crawford eventually charged at her boyfriend and threw a rock at his face. Her boyfriend was able to escape and he was able to find a park ranger. The park ranger noticed the man bleeding profusely from his mouth. His upper lip was split open from the nostril downward. The man was also missing his front two teeth.
When the ranger located Crawford, she admitted to the crime.
In the past week, the nation has witnessed how jealous lovers can go the extreme when seeking revenge. The Rob Kardashian and Blac Chyna saga could end with Kardashian serving jail time for leaking nude photos of Blac Chyna. She's also filed for a restraining order against the father of her child, Dream Kardashian.
Also, singer Keyshia Cole is being sued for $4 million after she allegedly beat a woman who she thought was sleeping with her boyfriend in 2014, Bryan "Birdman" Williams. After walking into Birdman's home and seeing Sabrina Mercade, Cole allegedly approached Mercadel and said, "What are you doing with my man?" Cole then threw Mercadel to the floor and began punching her in the face. After the beating, Mercadel ran into the bathroom. Cole was not arrested, but Mercadel has decided to sue.
Crawford serves as another example of how a jealousy can lead to rage when emotions go unchecked. She is currently facing assault charges.