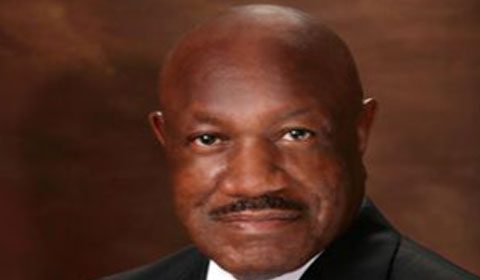 Being the president of any HBCU can take its toll on a leader, and the latest victim is Bethune-Cookman University (B-CU ) president, Dr. Edison Jackson. This week, it was announced that Jackson will step down after a series of financial problems at the 113-year-old institution.
Jackson had about one year left of his contract as president of the school when it was announced by B-CU board chair Joe Petrock that he will take an early retirement. No official explanation was given for his early retirement other than there was an opportunity for Jackson that presented itself, according to Petrock.
According to a series of investigations by the media outlet News – Journal, the school has been suffering increasing losses due to spending and increasing debts. Among these debts was the financing of a new dormitory which will now cost the school several million. The dormitory's original cost was projected to be $72.1M and the actual cost was close to $85M. The deal for the new dormitory was structured so Bethune-Cookman would have to make monthly payments on the project that can only be called predatory. The monthly payments on the new dormitory are set to increase by 1.5% annually during the term of the loan. For the university, that means the lease would be a low cost of $470K per month to a high of $840K per month; the school would potentially be paying out $10M a year for the dormitory. That means the school will pay more than $306M over 40 years for one building. The school has already missed or deferred some payments on the debt.
The dormitory deal was mired in scandal, as it was revealed that the managing director of the company awarded the contract by the school was sued twice for fraud. In addition, the school at one point brought in a forensic document examiner to determine whether the president's signature was a forgery.
But even before this deal was structured by the administration of B-CU, the school was in a financial mess. The News – Journal reported that the school lost $18M in 2016 and had a negative cash flow of $7.8M. Despite bleeding much-needed capital, salaries at the school increased by nearly $8M. This included a $40K raise for Jackson to make his yearly salary close to $410K. To help make ends meet, the school dipped into its endowment and borrowed $7M, decreasing its $54.8M endowment to $47.8M.
The news of Jackson's retirement comes a day after the school celebrated the birthday of its founder and namesake Mary McLeod Bethune, who opened what was known then as the Daytona Literary and Industrial Training School for Negro Girls in 1904 with five pupils and $1.50.