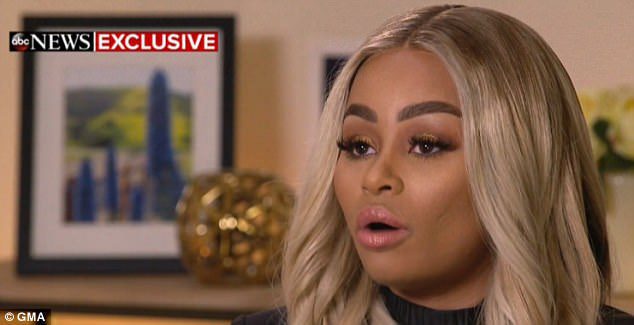 Kim Kardashian West has seemingly that suggested Blac Chyna has breached a confidentiality agreement with her family.
The 29-year-old model recently gave an interview to ABC News after her former fiancé, Kim's brother Rob Kardashian, went on a now-deleted social media rampage, which saw him post explicit pictures of her and accusing her of being unfaithful and on drugs.
According to ABC News, when they reached out to Kim Kardashian West for a comment about Chyna's claims, her response was to send a non-disclosure agreement that the star had signed as a condition of appearing on the family's reality shows, including "Keeping Up With the Kardashians" and "Rob & Chyna."
The document was signed by Chyna on June 10, 2016.
It states in part: "[Chyna] shall not at any time disclose, publicly or privately, any information which is in any way, fashion or manner related to, associated with or connected to the Kardashian family/Jenner family/Disick family/West family and/or their personal relationships, their business activities, plans, operations, finances or employees."
While Rob's family hasn't spoken about his antics, which led to Chyna obtaining a restraining order against him earlier this week, it was previously claimed they are "deeply disappointed and frustrated" with him.
A source said: "He's made a difficult situation even worse. At this stage, the primary concern is protecting Dream from all this nastiness."
While Rob was ordered by a judge on Monday, July 10, to stay 100 yards away from his ex-fiancée, he has been allowed to continue co-parenting their daughter.
And Chyna recently claimed she had no intention of stopping Rob from seeing his daughter and hopes they can find "common ground" to successfully co-parent their tot.
"I would never try to take Dream from her dad. Hopefully, me and Rob can learn to have common ground and be the best co-parents as we can be," she said.